Chain Plus+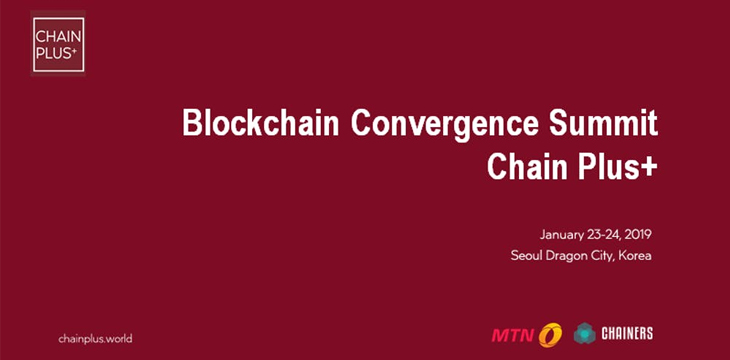 About this event
CHAIN PLUS will be held in Seoul Korea on January 23-24th, 2019.
Global leaders from around the world will gather to discuss and present various topics about blockchain industry, cryptocurrency, decentralized networks, economics, finance, etc.
Attendees will gain a wealth of insights and information about the state of blockchain industry through discussion and networking parties.
The Republic of Korea has made a great contribution to the blockchain and cryptographic industry.
To meet the public's great interest in blockchain and expectations for further discussion, this event is held with world's major blockchain project creators, developers, scholars, experts and blockchain enthusiasts.
We want to introduce blockchain technologies and projects that will be deeply embedded in people's lives, introduce the application blockchain technologies that would lead to societal change, and create a heated debate about the impact the blockchain would have on the real world and economy.