Bosch Connected Experience 2019
Bosch Connected Experience 2019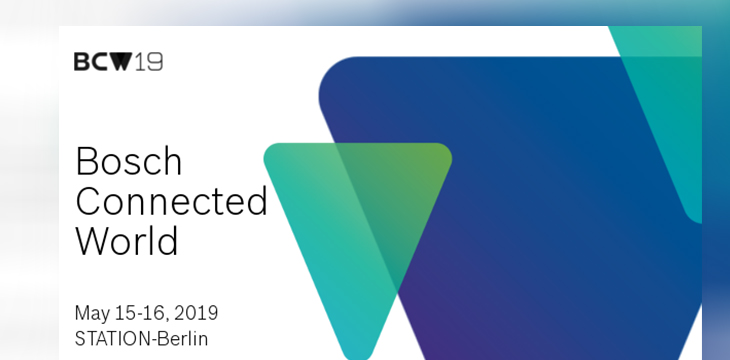 About this event
Bosch ConnectedWorld 2019 – May 15-16, Berlin
Bosch ConnectedWorld (BCW) is bringing together the best minds to catalyze the creation of connected products and solutions invented for life.
The conference, the exhibition, the hackathon, and the many networking and collaboration formats are equally attractive to executives, decision makers, digital transformers, innovators, developers, entrepreneurs, and IoT enthusiasts.
The range of topics and formats along with the diverse mix of participants from around the world, working in various roles and industries, stimulates knowledge exchange, co-creation, and business opportunities.
Conference
Conference participants will join Bosch CEO Dr. Volkmar Denner and some of the world's most innovative Internet of Things (IoT) leaders to share novel strategies and best practices.
Exhibition
Experience IoT solutions first-hand that Bosch and our partners have successfully implemented and discover unique use-case scenarios and valuable best practices.
Hackathon
The adjacent IoT hackathon is a platform for backend and frontend developers, product owners, product managers, UX experts, and innovators.