BORACAY BLOCKCHAIN SUMMIT 2019
BORACAY BLOCKCHAIN SUMMIT 2019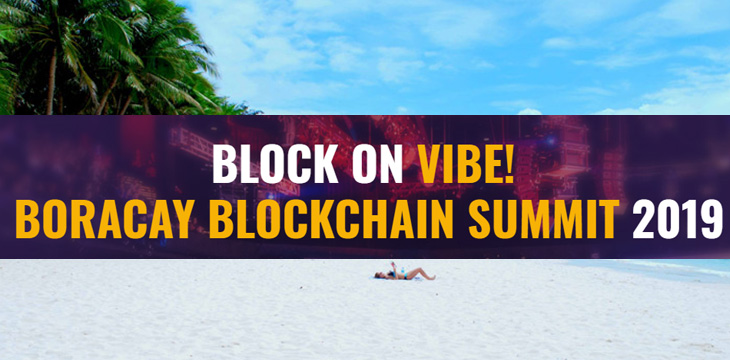 About this event
An introduction to a technology powered by Blockchain and IOT device that will provide clean water source and a renewable green energy solutions .
Goal
Our Goal is to promote Philippines as the next Smart country, bringing the best and latest developments in Blockchain and emerging Technologies and to promote Boracay as the next destination for Smart Island.
Together with a group of highly influential people in the Blockchain industry, Government and private stakeholders with a vision to create a community powered by Blockchain where everyone is working together on building a new, Smart and Sustainable Economy where the people will be empowered by AI and IOT , Sensors & 5G technologies that will improve services and infrastructure as well as improving citizens environment and quality of life.
How to Participate in Boracay Blockchain Summit
 – All Guest Must Be registered prior to the event and Must present a Valid Event Brite Ticket or Event Chain tickets to enter the Island, No Ticket then The authorities will have the choice to deny entry to the event unless the Guest will present a valid hotel confirmation to the Island
 – There will be Vibe Guest Booth in the Port to verify the Event Ticket if Guest choose to upgrade their pass on the day of the evnt, feel free to approach our booth.
 – For Guest who purchased tickets with Hotel accomodation, your hotel booking will be given 2 weeks before the event, Kindly print out the reservation along with the ticket or present the digital copy on our Booth.
 – For free event ticket holder, you will be given One day entry pass, if you choose to stay inside the island next day, you will need to upgrade your Pass on our Booth.
 – Please follow the rules set in the island .