BlockShow Asia 2019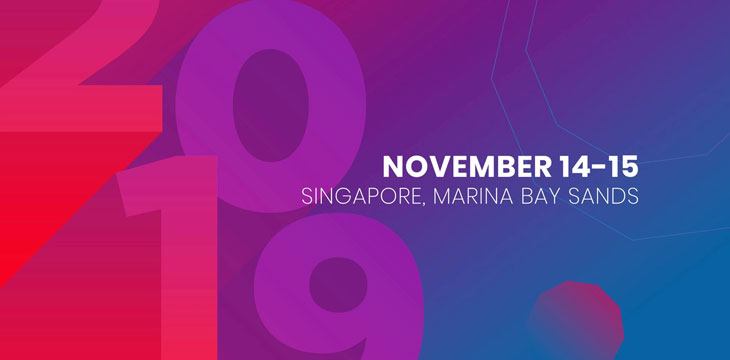 About this event
Why attend?
Startups
PRESENT YOUR PROJECT
Take your chance to spread the word about your startup loud and clear – and hit all of your target audience at once!
ATTRACT INVESTMENTS
Many projects have already raised millions of funds at BlockShow conferences – it's your time to join them! Reach your future investors by presenting your project in the Exhibition Hall and during our annual EXP20 Startup Show.
NETWORKING IS THE KEY
With the whole set of opportunities, including our signature app and a Networking Zone for offline meetings, there is no way for you to miss any of fruitful deals and partnerships waiting for you at BlockShow!
Investors
BIG ANNOUNCEMENTS
Major industry players like EOS and IOTA have already announced their big news from the stages of BlockShow. Don't miss even more of those coming up, or even join the conference to make your own statement loud and clear!
CLOSED EVENTS
Our exclusive feature is here to provide you with even more networking opportunities. Meet all the right people in one place and bring value to your business combined with the unique atmosphere and fun! TRENDS The BlockShow event program is focused on reflecting the latest tendencies of Blockchain ecosystem! Hear exclusive insights made by our experts or become one of them and join all the hot sessions at the BlockShow stages.
INVESTORS' NETWORK
Top international investors and VC's are gathering at BlockShow to do some quality networking and seek for new opportunities. Make sure to be there to meet like-minded people, find promising talents and establish valuable connections! EXP20 20 hottest projects will compete each other before the jury board of top-notch global investors. This is our version of the Blockchain 'shark tank', where you are to define the fate of our startups – so be honest with your feedback!
HOT STARTUPS
Over 300 high-class emerging companies attend BlockShow every year to present their projects and increase visibility for what they do. Join us and immerse yourself into this pool of new and promising investment opportunities!
Exhibition
NETWORKING
BlockShow is not only about innovations, but it's also about the community. Meet lots of like-minded people, exchange opinions and expertise, make deals, establish partnerships, and make your business grow! Oh, and don't forget to use our App to make this all easier and more fun!
LEAD GENERATION
Attracting new customers is crucial for every company, and BlockShow is here to provide you with every opportunity for this. With thousands of community members joining us both offline and online (yes, we're live streaming our every event, so keep that in mind!), you get a unique chance to make your product or service visible straight for your target audience. Aiming for B2B segment? Numerous side events like parties and dinners will help you reach the right people from the right companies.
BRAND AWARENESS
BlockShow is bringing together over 500 journalists from the world's leading publications with billions of global reach. By choosing the right spot and format for your brand placement, there is no way you're not getting covered by the finest global media! Whether it be Main Stage, Catering area or Media Room – the choice is yours, and we are here to help you make the best decision.
PITCH YOUT IDEA
If BlockShow contained the "M", it'd definitely stand for "Matchmaking"! Both investors and startups have always been two crucial parts of our community, and our opportunities for easy and efficient networking are here for all of them to find each other. Want something more? Take your chance and present your project before the investor jury board at the EXP20 Startup Show! This competition has already helped numerous projects to gain momentum and raise hundreds of millions as investments – maybe your time has come, too?
DISCUSS HOT TOPICS
A relevant and valuable event programme, featured by the impressive pool of high-class worldwide experts is one of the BlockShow's main priorities. In two days, on both of the conference stages, we will discuss the most pressing issues of today's Blockchain ecosystem. Do you have something to say? Join BlockShow and take part in a series of hot discussions, mind battles and trend-setting keynotes.
TELL YOUR STORY
Do you feel like you have something to share, whether it's company accomplishments or game-changing research? BlockShow can become your channel for self-expression. No matter if you want to share news, roll out some analytics or simply say "hi" to our community, you can do it with the BlockShow Newsletter or the exclusive edition of our printed magazine. Let the audience hear from you!