BlockerCon 2019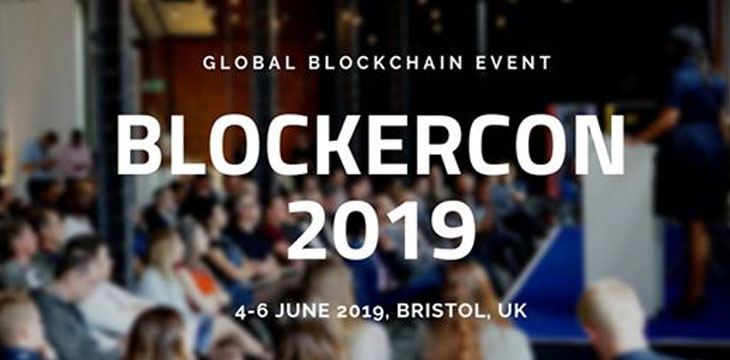 About this event
The Conference
BLOCKERCON is a truly global gathering of blockchain experts, startups and enterprise organisations.
With over 1,000 delegates across three action-packed days, and +160 speakers from all around the world, BLOCKERCON will once again bring the future of blockchain technology to Europe on 4-6 June 2019!
BLOCKERCON 2019 will comprise:
 – 4 June from 1pm – Day 1 of BLOCKERCON is Blocker Spark – an exclusive Blockchain Incubator day to help you start and scale your blockchain business. 
​There will also be a Blockchain Startup Festival with the best blockchain startups exhibiting and demonstrating their products, and ICO Pitch where startups can present their ICO/fund raising to investors.
 – 5 June from 9am – main conference begins; total immersion into Blockchain!
Discover the brightest minds in blockchain tech presenting their expertise on the keynote stage as well as panel discussions, workshops and valuable training.
​​Expect a global lineup of speakers and blockchain leaders explaining what blockchain is, why it matters and how business can innovate using this technology.
 – 6 June from 9am – BLOCKERDEV for deep insight on blockchain development & platforms!
Expect a programme of talks, workshops and interactive sessions designed by developers to answer all your questions about deploying blockchain in your business, or starting your own blockchain organisation.
What is BLOCKERCON?
BLOCKERCON landed in Bristol in 2018 with a global lineup of blockchain speakers, entrepreneurs and investors and was well received as a one-day conference. From there the network and community of blockchain professionals has continued to grow, and 2019 will see BLOCKERCON return for three action-packed days offering total immersion into Blockchain technology!
BLOCKERCON is a melting-pot of inspiration whether you're a seasoned blockchain expert or new to this exciting tech. It's the perfect place to learn about Blockchain, how to implement blockchain strategies and accelerate your business growth.
​Supported by over 300,000 professionals across all major social channels, BLOCKERCON 2019 will connect and inspire a global community of technologists, entrepreneurs and investors with three days of engaging presentations, interactive content sessions, networking and business opportunity.