BlockChainge DC 2019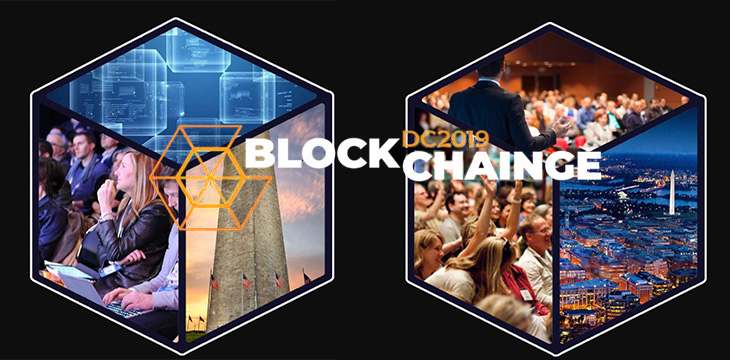 About this event
As 2019 approaches, government and industry have unprecedented focus on blockchain-based technologies and cryptocurrencies.
PARTICIPATE in discussions with blockchain experts, industry leaders, government regulators, lawyers, and other professionals.
GAIN a better perspective on forces driving the rapidly increasing adoption of blockchain solutions and uses of cryptocurrencies and learn what can and is being done to address the challenges facing both.
MOVE FORWARD with a deep understanding and practical insights to help you determine and navigate your organization's future.
WHO THE EVENT IS FOR
 – Government Officials, Employees, and Contracting Firms
 – Technology and Industry Professionals
 – Lawyers, Accountants, Compliance and Risk Officers
 – NGO's and Trade Associations
 – Academic Leaders and Educators
WHAT YOU'LL LEARN
– Hear directly from government and industry leaders already using blockchain and creating infrastructure that accelerates the use of the technology.
– Participate in conversations about the potential of the technology and debates on crucial issues impacting adoption and gain actionable knowledge that will help you determine and navigate your organization's future with blockchain. 
 – Gain insights into why blockchain is generating so much excitement and attention worldwide.
 – Explore the crucial legal, regulatory and other issues that impact innovation and adoption, including token offerings.
 – Learn about the technical innovations that are paving the path for widespread use.
 – Venture into the future of blockchain and how it may transform our daily lives from the money we use, the use of our personal information, how we are governed and businesses are regulated and much more.