Blockchain West Anaheim 2019
Blockchain West Anaheim 2019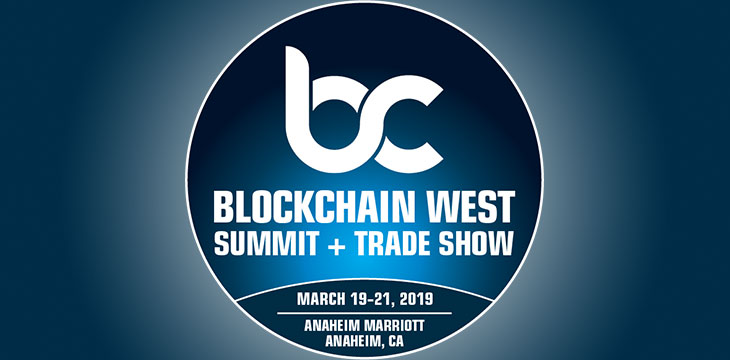 About this event
SPEAKERS
Learn from those with in depth experience in applying blockchain technology to a full range of forward thinking use cases in business and government.
REASONS TO ATTEND
HEAR FIRST HAND WAR STORIES FROM THE PEOPLE BEHIND BLOCKCHAIN PROOF OF CONCEPTS, PILOTS & BEYOND
Every one of our handpicked speakers has real world, in-depth experience in both theoretical and practical implementation of blockchain applications from a diverse range of verticals including Government, Defense, Energy, Real Estate, Banking, Insurance, Supply Chain and much more.
GAIN A COMPLETE UNDERSTANDING OF BLOCKCHAIN AND HOW IT FITS INTO YOUR ORGANIZATION'S LONG TERM STRATEGY
Gain an understanding of the blockchain tech stack, how it's being used, and how it will revolutionize the way we transact with each other.
LEARN FROM THE WORLD'S LEADING BLOCKCHAIN EXPERTS
We've interviewed hundreds of blockchain experts from across the world to find you the best in the business of blockchain. From creators of new blockchain based technologies and decentralized applications, to industry leading consultants, experts and investors funding ICOs, we've gathered the cream of the crop, in order to deliver an unmatched educational experience.
SEPARATE THE BLOCKCHAIN HYPE FROM REALITY
We've all read the news regarding massive gains in the value of cryptocurrency, talk of a bubble, and hype around enterprise blockchain — but what is the reality when it comes to actual implementation of Blockchain in Business? At Blockchain West you'll listen to those who can separate real business results from all the marketing hype and vaporware.
ADD REAL VALUE TO YOUR ORGANIZATION
Learn from those who have been there and done that how Blockchain has been utilized to drive results in trust, truth and transparency — whether it's in finance, supply chain, contracts, identity or security — you'll hear from the best.
THE BIGGEST BLOCKCHAIN EVENT ON THE WEST COAST
Blockchain West is the one event focusing on blockchain technologies for enterprise. With 3 information-packed tracks, the most innovative of speakers, and more options than Altcoins, Blockchain West is your must-attend west coast event for blockchain for business.
WHO YOU'LL MEET
GSMI's Business of Blockchain Events, such as Blockchain West, are a who's who of the enterprise blockchain world.
Network with fortune 500 companies actively investigating blockchain, blockchain solution providers, platforms, startups, investors and more at Blockchain West.
EXHIBITORS AND PARTNERS
Blockchain West is the best place to meet enterprise firms actively seeking Blockchain platforms, products and services. Whether you are a platform vendor, consultant or a service provider, we have the ideal audience for your business and can create custom packages to suit your company's needs.
Exhibiting at Blockchain West is an amazing opportunity to brand your company and generate yourself as a premium organization. We are committed to ensuring our sponsors know their marketing dollars have been spent wisely and we work diligently to ensure events are expertly defined.