Blockchain Summit London 2019
Blockchain Summit London 2019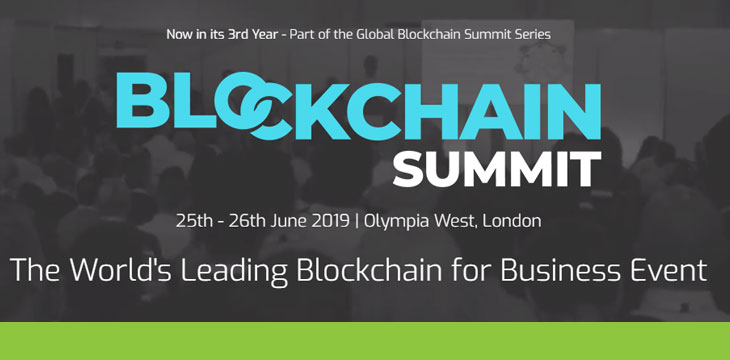 About this event
Europe's Leading Blockchain for Business Event
Blockchain Summit London is the leading blockchain for business event in Europe.
Connecting over 5,000 industry leaders, business decision makers and tech innovators, Blockchain Summit London is a 2 day conference and exhibition dedicated to the business of blockchain and distributed ledger technology (DLT).
Based on unrivalled content, 200 visionary speakers and exceptional networking opportunities, Blockchain Summit London is a must-attend event to understand the challenges and opportunities of our blockchain future.
Why Attend?
Inspiring Speakers
Hear from 200 visionary speakers and gain an exclusive insight into innovative blockchain developments within enterprise.
Interact with industry-leading experts and hear practical "how-to" case-studies from global companies already leveraging blockchain technology.
Exceptional Content
Distributed Ledger Technology is rapidly disrupting traditional business processes on a global scale.
The Blockchain Summit London addresses key areas of change and provides an essential platform to discuss the opportunities of blockchain technology with thought-leaders and industry experts.
Discuss and debate the impact of blockchain on sectors including Finance, Insurance, Retail, Supply Chain and Telecoms through intimate roundtables, interactive case studies and panel discussions.
The Blockchain Event for Business Leaders
Blockchain Summit is the largest dedicated Blockchain for business event in Europe.
Focusing on the industries most impacted by blockchain technology, join over 5000 progressive professionals, 200 industry-leading speakers, global companies and innovative tech start-ups and gain the knowledge, skills and connections to unlock the potential of Blockchain Technology.