Blockchain in Russia 2019
Blockchain in Russia 2019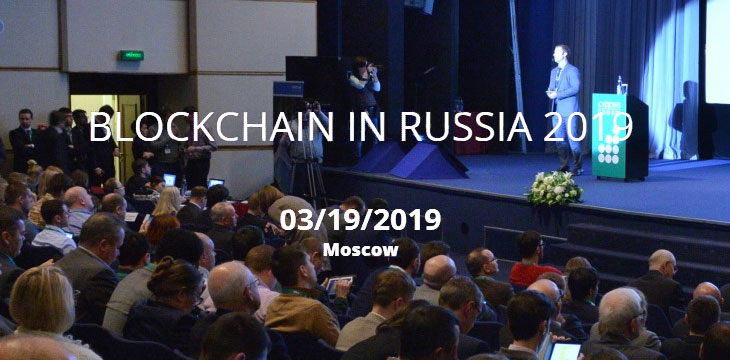 About this event
Blockchain technology, with which you can store transaction data, burst into the market rapidly. Today everyone knows about it, and the prospects for its use are discussed not only by business, but also by the state. Today, there are already a number of examples of using blockchain technology in the world. For example, an Israeli startup (Wave), a British bank (Barclays) and an Irish manufacturer of milk (Ornua) conducted a letter of credit for $ 100,000 with it. The EU Parliament is thinking about holding elections using the blockchain. On the transition to blockchain said Australian stock exchange.
The first examples of the use of blockchain appeared on the Russian market. So, at the end of 2016, Alfa-Bank and S7 conducted a letter of credit through the blockchain. The CBR has created the Masterchain platform and with its help intends to increase the transparency and efficiency of the existing financial systems. The Russian government is discussing the possibility of using new technology in state administration and plans to launch pilot projects using blockchains in special economic zones.
• What major projects using blockchain are already implemented in the world?
• What is their effectiveness?
• Is the Russian market ready to use blockchain?
• Which industries are particularly interested in using blockchain?
• What are the prospects for using technology in the public sector?
• What impact can blockchain technology have on the development of the Russian market?
• What projects have already been implemented in Russia?
• How to switch to blockchain in an organization?
• What difficulties may arise during project implementation?
• How safe is the use of blockchain?