Blockchain Las Vegas 2019
Blockchain Las Vegas 2019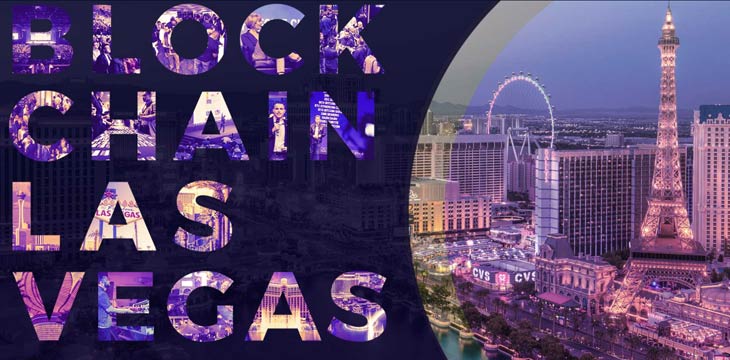 About this event
ABOUT THE EVENT
aking place this upcoming April 4-6, 2019 at the beautiful Westgate Resort & Casino located just one block from the world-famous Las Vegas Strip, Blockchain Las Vegas will join together leading voices, visionary innovators, experts, economic pioneers and enterprising investors from around the world as they discuss the future of our financial world at Keynote's newest event hosted in partnership with Bitcoin.com within the intersection of industry and enterprise!
From innovative speeches and educational programming to the newest tech in blockchain innovation, we offer unparalleled access to leading CEOs, founders, innovators and investors in the blockchain and cryptocurrency space at one of the premier destinations for conferences and conventions in the US. Experience discussions that will help shape the future of blockchain and listen to world-class experts as they share their insights into the perils, pitfalls and promise of blockchain in it's emergence onto the wider global stage and mainstream marketplace.
With two days of speaker presentations, project exhibitions, discussion panels, networking events and after-parties, Blockchain Las Vegas is poised to shape the future of Blockchain technology and its impact across all industries while establishing itself as a preferred destination for those looking to converge at the axis of the blockchain and crypto communities!
WHY US?
We at Keynote are responsible for the largest and longest running conference in the blockchain space running up to 12 global conferences since 2012.
This year, we are excited to partner with Bitcoin.com and our elite speakers and sponsors to break new ground in bringing you several exciting and thought provoking days of innovation and insight into the latest and most significant advances and developments in Blockchain, decentralization and disruption oriented technologies. Go all in to become part of the conversation in Vegas this April and to win big with Blockchain in 2019!
WHY THE BLOCKCHAIN IS BIG NEWS?
ENTREPRENEURS
Visionaries like Apple's Steve Wozniak, entrepreneur Jeremy Allaire, Amazon's Jeff Bezos and Virgin's Richard Branson are investing millions in blockchain technologies. Are you ready to take your seat at the table?
GLOBAL REVOLUTION
Blockchain revolutionizes more than money; it has the ability to transform the way in which the world handles data. UN-backed projects looking at securing global identity, streamlining humanitarian aid distribution and improving climate change are just some of the ways blockchain technology is being used to improve the world.
ICOS & SECURITY TOKENS
ICOs have raised over $6.3 billion over the past two years, irrevocably disrupting they way companies fund their projects. Security tokens offer the next evolution in the market, marrying the benefits of ICO funding with elements of IPOs, to align with emerging regulation and governance in the sector.
MOST RESPECTED CONFERENCE
Our events in Miami, Chicago, Las Vegas, Los Angeles, Dubai, Amsterdam and New York have been attended by over 20,000 executives, investors, entrepreneurs and tech visionaries from around the world.
OUR HISTORY
Since our first Bitcoin event in 2012, we've built the most successful and innovative events platform in the blockchain industry. We've led the conversation and provided the space for industry insight and growth across the globe.
BITCOIN & BEYOND
Bitcoin paved the way for a revolution in the way world views money. With over 1400 cryptocurrencies now on the market, it's time to look beyond Bitcoin towards next generation cryptocurrencies and their impact on financial systems worldwide.
LEVERAGE YOUR ADVANTAGE
As an emerging technology, blockchain and crypto-finance offer forward-thinking executives the opportunity to leverage the advantage of early-adoption. Blockchain's potential to disrupt nearly every global industry is just beginning to be seen. Be the first in your industry to understand the impacts, and the opportunities, of this disruptive tech.
Attend the World Blockchain Forum to develop your understanding of blockchain applications and cryptocurrency markets. Be the first among your peers to leverage this new technology for asset enhancement, portfolio diversification and industry-leading advantage.