Blockchain Economic Forum USA Roadshow 2019
Blockchain Economic Forum USA Roadshow 2019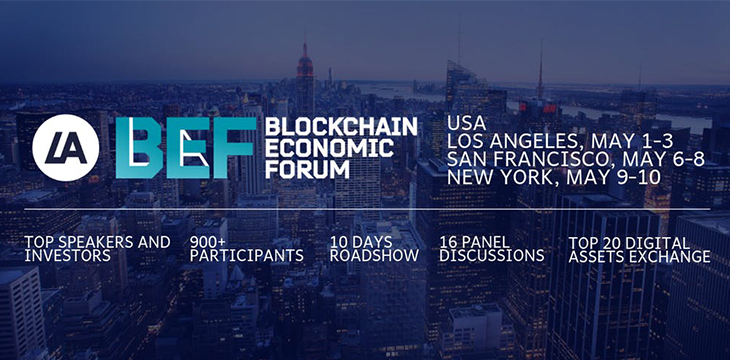 About this event
LATOKEN BEF USA 2019 gathers VC funds and institutional traders to discuss transition of capital markets to blockchain. There will be special focus on Initial Exchange Offerings, and secondary markets for Startups, Private Equity and VC funds.
This roadshow will be taking place across three major US cities, Los Angeles, New York, and San Francisco, over the course of 10 days, facilitating discussions of the most important topics in the cryptocurrency space and its growing influence over the course of the global economy.
The emergence of a blockchain central bank for developing countries and a potential structural change in capital markets were the key topics for LATOKEN's Blockchain Economic Forum in Davos.
Over 100+ high-profile economists, regulators, government officials, investors, and bankers came together to share insights and their vision in our multiple roundtable discussions and evening receptions.