Bitcoin: Reshaping Power and Money
Bitcoin: Reshaping Power and Money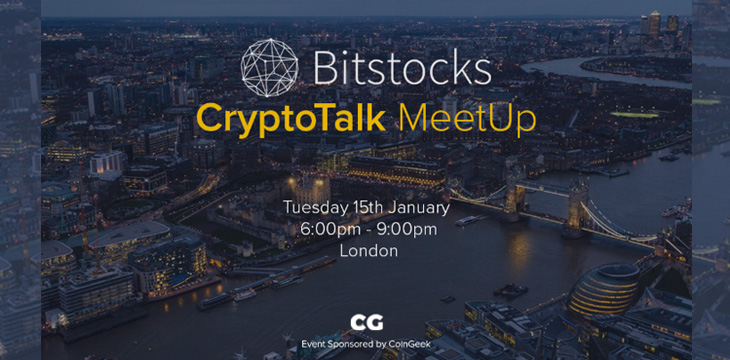 About this event
Details
We're kicking off our first meetup for 2019 with a hard-hitting, eye-opening discussion. Sponsored by CoinGeek, the Bitstocks CryptoTalk evening will focus on the massive potential of Bitcoin and cryptocurrency – its inherent capacity to reshape power and money as we know it.
Join us from 6:00pm and learn why we believe in Bitcoin as the finance of the future.
6:00pm – 6:30pm: Welcome drinks compliments of CoinGeek
6:30pm – 7:00pm: Bitcoin SV – Technology Rocks
Petter Ikekhua from AyreMedia / CoinGeek takes us through the technology of Bitcoin SV, highlighting specifically why this is the true form of Bitcoin as intended to be used as electronic peer-to-peer cash.
7:00pm – 7:45pm: Bitcoin – Reshaping Power and Money
Antonio Shillingford from Bitstocks takes a deep-dive into the incumbent global economic and social structures, and explains how the blockchain technology of Bitcoin aims to reshape power and money!
7:45pm – 8:00pm: Interval and drinks
8:00pm – 8:30pm: What Bitstocks is Building
Bitstocks Investment associates present Gravity, the Bitcoin Banking Ecosystem that Bitstocks will launch in 2019. Get a preview of the products and services built on Bitcoin SV and hear more about investment opportunities.
8:30pm – 9:00pm: Networking and close
There is no charge for entry, but please register to attend. Share with your friends, family, colleagues and networks. A great networking evening learning about cryptocurrency and fantastic new products. Not to be missed!