BEF 2019 forum – Singapore
BEF 2019 forum – Singapore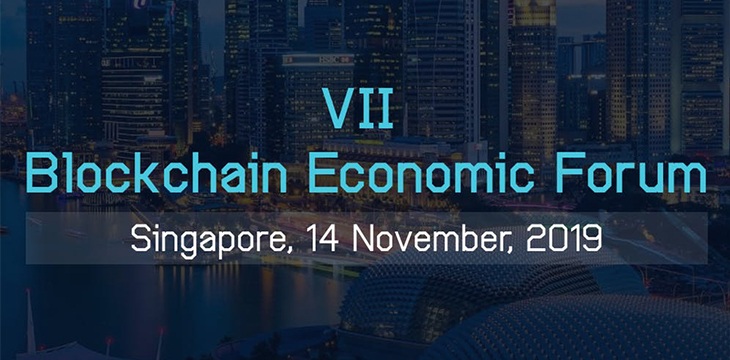 About this event
The 7th Blockchain Economic Forum gathers VC funds, private investors, capital markets firms, and entrepreneurs to discuss the potential structural change in capital markets and payments systems. Most of the participants are invited personally from selected capital markets and technology firms.
LOCATION: Singapore: Suntec Singapore Convention & Exhibition Centre Address: 1 Raffles Blvd, Singapore 039593
SINGAPORE Nov 14, Thursday
14:00 – 14:30 Registration and welcome coffee
14:30 – 15:00 Opening Keynote The future of capital markets and money
• Why is the digital future inevitable?
• Why are digital monies and assets so important?
• What are the big investment themes?
• How can you play?
15:00 – 16:00 Round Table The Venture Capital and Hedge Funds 2025: Liquidity via Tokenization
• Fundraising via IEO or traditional angel investors?
• A million of angel investors worldwide
• VCs selling portfolio via trans-border IEOs
• Do LPs need liquidity?
• Venture assets for Hedge Funds
• VC Funds' NAV Real-time Market to Market
• Hedge Fund crypto exchange accounts: NAV and trades on blockchain
• Hedge Fund token subscription/redemption and the secondary market
16:00 – 17:00 Round Table Money 2025: Private banks, Central banks or Blockchain Digital Currencies?
• Blockchain currency vs private bank layers
• Digital Currencies: Central banks vs Blockchain
• VC Remittances and Corporate trans-border payments
• The monetary policy and governance for Libra and L
• Algorithms and principles of the currency supply
• The Board and governance for the Monetary Policy
17:00 – 18:00 Panel discussion Use-cases 2025 and Fundraising on blockchain / IEOs
• Best fundraising practices from 130 IEOs on LATOKEN
• How LATOKEN connects investors and entrepreneurs to build the future
• How to build a team and prototype with a unicorn potential?
• How to launch Landing templates which sell?
• How to attract 1m target audience and convert into c