Beach Blockchain Conference
Beach Blockchain Conference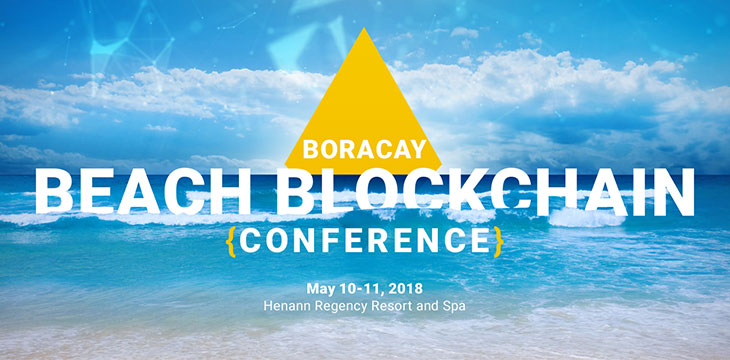 About this event
BLOCKCHAIN ON THE BEACH!
The world famous white sand beach of Boracay will be the venue for the first in a series of the Beach Blockchain Conference. The event will be a sunny celebration of the inroads that blockchain has made in the past year, and how companies around the world are adapting the use of decentralization.
Delegates will be treated to an atmosphere conducive to learning, sharing and networking at the Hennan Regency Regency and Spa, with its classy amenities and breathtaking view of the beach. Truly a perfect mix of business and pleasure.
Highlighting the conference will be six key note presentations from world-renowned speakers on blockchain and cryptocurrency. Featuring two tracks that encourage and engage guests as they learn more about the development, security and mechanics of the blockchain on the one hand, and marketing, regulations, finance and business development on the other.
Are you planning or doing an ICO? Be one of the 20 startups that will present their world changing ideas and join the pitch competition.
See you at the beach!
LOCATION
The palm-studded island of Boracay – with its white, talcum-fine beach, balmy weather, and warm, crystalline waters – is like a hypnotic magnet. The four-kilometer White Beach is hailed as the "finest beach in the world." After perfect sunsets, live music breaks out, and fire dancers twirl their batons. The party goes on all night.
HOTEL RESERVATION
The Boracay Beach Blockchain Conference is taking place at Henann Regency Resort & Spa on the white beach of Boracay. The resort features 302 rooms, a 125 meter beachfront , three state-of-the-art swimming pools, seven food and beverage outlets and the Kai Spa.
Connected to the Henann Regency is the Henann Garden Resort which features 273 rooms, four stunning swimming pools, a spacious restaurant called the Garden Café.
For special conference rates for Henann Garden use the code "B2Con2018"
REGISTRATION FEE INCLUDES
Admission to all Plenary Sessions, parallel sessions, Trade Exhibition.
Lunch, tea coffee breaks and closing dinner.
Conference bag with conference collaterals.