Asia Pacific Financial Information Conference
Asia Pacific Financial Information Conference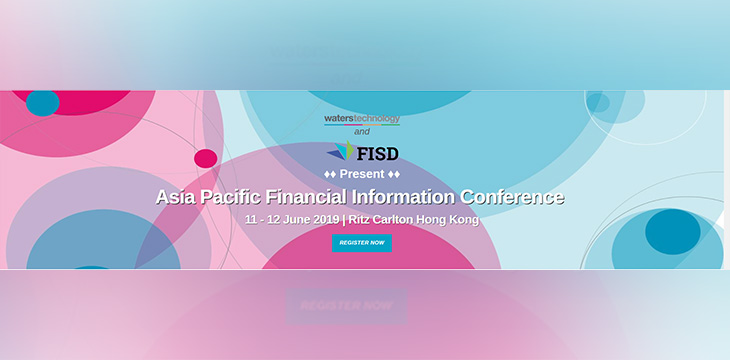 About this event
The Asia Pacific Financial Information Conference (APFIC) is one of the leading financial information events in Asia. It is a renowned incubator for technology, data, and information and innovation practitioners in finance to share the latest updates data strategy and evaluate potential technology investments.
Join APFIC now to have your voice heard at interactive roundtables, learn from peers facing the same challenges at their respective firms, learn from experts on their success stories, and meet 350+ senior decision makers in array of interactive session and networking events!
Key Highlights
• Exploring ways to monetise data and take advantage of data to make frontline decisions
• Understand how financial institutions can move toward better data management under the existing regulation
• Cloud data aggregation and distribution: Learn practical ways to combine data sources
• Managing and accessing alterative data: where to get it and how to use it
• AI and alt data: Learn latest trends and how cutting-edge technology can be integrated into operational processes to distil data into usable insight
• Understanding the essentials of data and analytics governance
Share Your Expertise
Engage with and make an impact on potential customers through a speaking slot or panel participation.
Get Your Brand Seen
Showcase your brand to all conference delegates with an exhibition stand and many different signage and branding opportunities.
Connect with Leaders
Make personal business connections with handpicked senior decision-makers as an exclusive sponsor of a round table, breakfast briefing, lunch or after-event drinks.
Capture Leads
Receive delegate contact details to sustain business relationships post-event.
Be Part of the Action
Network and build relationships with targeted senior industry professionals with conference delegate places for both your colleagues and clients.
Year-Round Promotion
Reach an even larger audience through a presence on our event websites, social media channels and marketing campaigns.