Artificial Intelligence Conference Beijing
Artificial Intelligence Conference Beijing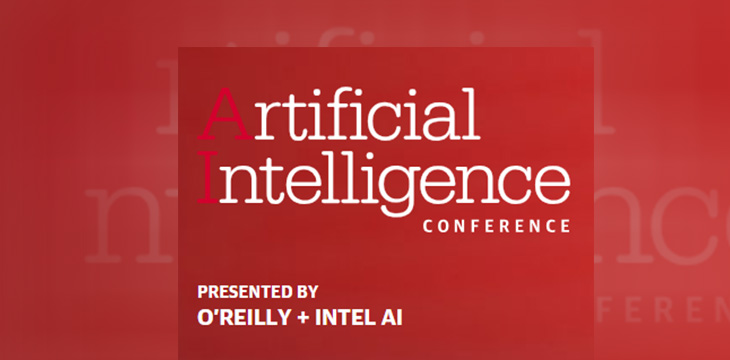 About this event
The Artificial Intelligence Conference: Put AI to work
The AI Conference is unique in its focus on applied AI — bridging the gap between AI developments in research and their commercial applications in business and industry.
Only the AI Conference in Beijing brings Silicon Valley and China together for a rare convergence of global AI experts, bringing exceptional technical depth and practical business substance to the program. Whatever your focus, you'll find it at the AI Conference:
• AI in the enterprise: Executive Briefings, case studies, industry-specific use cases
• AI in business and society: automation, safety, regulation
• Implementing AI projects: applications, tools, architecture, security
• Interacting with AI: design, metrics, product management, bots
• Models and methods: Reinforcement and machine learning, TensorFlow, deep learning, generative adversarial networks (GAN), natural language processing and understanding, speech recognition, and computer vision.
Join us and put AI to work in your organization.
Artificial Intelligence Training Courses
Immerse yourself in two days of in-depth education on critical topics. Training courses take place June 18-19 and are limited in size to maintain a high level of learning and instructor interaction
Diversity and inclusion at Artificial Intelligence
At O'Reilly, we believe that true innovation depends on hearing from, and listening to, people with a variety of perspectives. Please read our Diversity Statement. We're committed to creating a safe and productive environment for everyone at all of our events. Please read our Code of Conduct.
Venue
The AI Conference will be held at the Beijing International Hotel Convention Center. Make the most of your limited time to network and learn by planning to stay at the official conference hotel.