AI & Big Data Expo Europe 2019
AI & Big Data Expo Europe 2019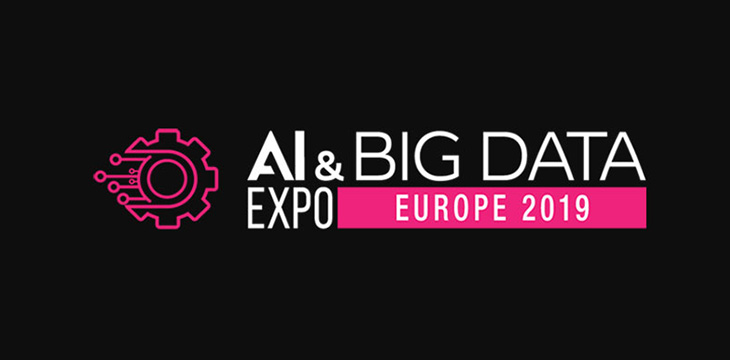 About this event
The AI & Big Data Expo Europe, the leading Artificial Intelligence & Big Data Conference & Exhibition event will take place on 19-20th June at the RAI, Amsterdam. It is a showcase of next generation technologies and strategies from the world of Artificial Intelligence & Big Data, an opportunity to explore and discover the practical and successful implementation of AI & Big Data in driving forward your business in 2019 and beyond.
4 co-located events. 4 AI & Big Data conference tracks. 10,000+ attendees. 300+ speakers. 350+ exhibitors.
Our high-level conferences will bring together forward thinking brands, market leaders, AI & Big Data evangelists and hot start-ups to explore and debate the advancements in Artificial Intelligence & Big Data, the impacts within Enterprise & Consumer sectors as well as Development platforms and Digital Transformation opportunities. Topics covered include Business Intelligence, Deep Learning, Machine Learning, AI Algorithms, Data & Analytics, Virtual Assistants & Chatbots as well as case study based presentations proving an insight into the deployment of AI across different verticals.
The AI & Big Data Expo will bring together over 2,000 visitors over the two days including IT decision makers, developers & designers, heads of innovation, chief data officers, chief data scientists, brand managers, data analysts, start-ups and innovators, tech providers, c-level executives and venture capitalists.
The 4 dedicated AI & Big Data Conference tracks include; Enterprise AI, Data Analytics for AI & IoT, Big Data Business Solutions, and AI Technology Solutions.
The AI & Big Data Expo will be co-hosted alongside the IoT Tech Expo, the largest global gathering for the Internet of Things sector, the Blockchain Expo and the Cyber Security & Cloud Expo. As a whole, the event will attract in excess of 10,000 attendees for two days of insightful content covering the whole ecosystem surrounding AI, Big Data, IoT, Blockchain, Cyber Security & Cloud.