Adobe MAX 2019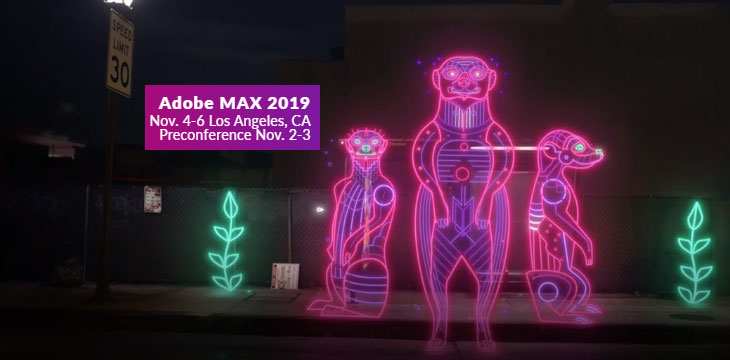 About this event
Get inspired. Learn skills. Play.
A mashup of practical knowledge and wild imagination.
Sessions, labs, and workshops
Top creative minds show you how to do everything from skills building to launching a new career.
Preconference training
Get even more out of MAX — spend a day or two before the main conference and take a deep dive into Adobe Creative Cloud.
Creativity Workshops
Plunge in and make something – these workshops are all about hands-on exploring.
Events and networking
Networking is a major reason to attend MAX in person. Who knows what your new connections will bring?
Community Pavilion
Explore ideas, build cool stuff, meet our sponsors, and dream.