Press Releases 21 September 2018
Press Releases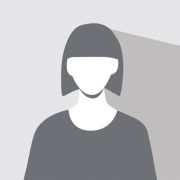 An evening of blockchain and Bitcoin Cash with nChain and Dr Craig Wright
Join trade mark experts UDL for an evening with nChain, global leader in the research and development of blockchain technologies, and ardent advocate of Bitcoin Cash (BCH). The event will be held at The Principal St David's Hotel, Cardiff on Oct. 4 at 6:30 p.m.
The chief speakers will be nChain Chief Scientist, Dr Craig Wright, who has been involved in Bitcoin since the beginning, and Jimmy Nguyen, who has served as nChain Group CEO. They will share their vision for where this technology can take us in the future — not just as a cryptocurrency, but as a powerful new data network which can revolutionise our world in so many ways. Tickets are priced at £20 but after costs, but profits will go to UDL's charity of the year, Mind. Find out more about Mind and mental health here.
You will hear from nChain leading executive Jimmy Nguyen speaking about: A bComm world and how Bitcoin Cash will power the future of bCommerce. Learn how Bitcoin Cash (BCH) has the power to change transactions fdor the benefit of both the customer and the merchant, how regulation fits into that vision, and why mass adoption of Bitcoin Cash matters around the world.
Hear from Dr Craig Wright, Chief Scientist, nChain Limited speaking about: The power of Bitcoin Cash for merchants and other enterprises. The discussion will cover questions such as; why merchants and other enterprises should choose Bitcoin BCH over the segwit Bitcoin, or, indeed other cryptocurrencies.
After their presentations, there will be an interactive interview andparticipants will also be able to engage in a Q&A with two of the most important figures in the Bitcoin world. Tickets are on sale here (with profits going to mental health charity Mind).
Note: Tokens on the Bitcoin Core (SegWit) chain are referenced as BTC coins; tokens on the Bitcoin Cash ABC chain are referenced as BCH, BCH-ABC or BAB coins.
Bitcoin Satoshi Vision (BSV) is today the only Bitcoin project that follows the original Satoshi Nakamoto whitepaper, and that follows the original Satoshi protocol and design. BSV is the only public blockchain that maintains the original vision for Bitcoin and will massively scale to become the world's new money and enterprise blockchain.