Tech 16 April 2018
Cecille de Jesus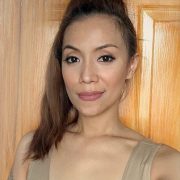 @eatBCH online jukebox shows it's easy to integrate Bitcoin BCH into web services
Add your music of choice to the shared playlist in exchange for donations to the @eatBCH feeding program.
For a minimum donation of 0.0001 BCH to the @eatBCH project, anyone can access the online jukebox and instantly add their music of choice to the shared playlist for everyone to see.
Although people who want to donate to the cause can really just donate without asking for anything in return, the jukebox.cash playlist is just a little gratitude platform that enables you to somewhat interact with and share something to the community. But the most important thing about it is it demonstrates how easy it is to incorporate BCH payments into web services, something of great interest to merchants who need fast and cheap payment transfers for their services or products—while benefiting a good cause all at the same time.
"I wanted to let people know that it is very easy to incorporate BCH into web services, so I created this," user knj77 wrote in a Reddit post. "You can select a [sic] music from Youtube and can add to the playlist with some donation to @eatBCH using BitcoinCash (BCH)."
@eatBCH is a feeding program based in Venezuela that accepts BCH donations and directly uses the funds to benefit local communities. Its mission is best summarized by a short Tweet pinned on the organization's account:
We have a peer-to-peer electronic cash-to-food system

— eatBCH (@eatBCH) March 12, 2018
With the current crippling economic conditions in Venezuela, poverty and hunger have been worsening, and people have been scavenging from trash to find something to eat.
In an attempt to generate quick revenues,  Venezuelan president Nicolas Maduro launched and has been aggressively pushing for usage and recognition of the country's national cryptocurrency—the petro. Yet others are not as welcoming to the idea, with the opposition declaring it illegal and saying it is nothing but "oil-backed debt."
Whether the petro will succeed in lifting the country out of the economic quagmire it's in is yet to be seen. In the meantime, projects like @eatBCH are the best bet for directly and quickly benefiting small communities. The @eatBCH program has been cooperating with other Bitcoin Cash community projects, including the Bitcoin Cash Fund—a closely knit community that funds non-profit projects to help BCH gain mainstream adoption.
You can try the jukebox here. You may have to disable your ad blockers and enable HTML5 AutoPlay to use the platform.
If you want to help @eatBCH out, this is their Bitcoin Cash wallet: pp8skudq3x5hzw8ew7vzsw8tn4k8wxsqsv0lt0mf3g
Note: Tokens on the Bitcoin Core (SegWit) chain are referenced as BTC coins; tokens on the Bitcoin Cash ABC chain are referenced as BCH, BCH-ABC or BAB coins.
Bitcoin Satoshi Vision (BSV) is today the only Bitcoin project that follows the original Satoshi Nakamoto whitepaper, and that follows the original Satoshi protocol and design. BSV is the only public blockchain that maintains the original vision for Bitcoin and will massively scale to become the world's new money and enterprise blockchain.