Events 14 August 2018
Jasmine Solana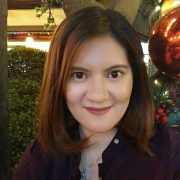 Early bird CoinGeek Week Conference tickets on sale
CoinGeek Week Conference is taking over London in November
CoinGeek, the conduit for Bitcoin BCH merchant community and platform developers, is coming to London this November for the CoinGeek Week Conference.
Due to popular demand, the one-day CoinGeek Conference has grown to a three-day event where the true pioneers of cryptocurrency and blockchain will converge to share their knowledge, experiences and discuss the unique advantages of how cryptocurrency and blockchain—Bitcoin BCH in particular—will help businesses add an extra revenue generating machine.
At the three-day event, which will take place at The Mermaid in London on Nov. 28-30, expect expert talks, debates and Q&As with the industry leaders.
Day 1 – 28th November
The first day of the conference is the Application Developers Day, where participants will learn everything they need to know about the latest in blockchain technology and hear use case studies on applications that have been developed.
Day 2 – 29th November
The second day is all about Application Merchants Day, where industry leaders will share updates on new developments and demonstrate how adopting Bitcoin BCH is fundamental for growing and adding an extra revenue stream to a business.
Day 3 – 30th November
Rounding off the week is "The Future" featuring keynotes on The Future of Bitcoin BCH technology from the true pioneers of blockchain.
Of course, a CoinGeek Conference isn't complete with the signature Calvin Ayre-style after party.
Early Bird tickets to the CoinGeek Week Conference are available now.
One-day tickets are priced at £680 (early bird), £720 (late bird), and £800 (standard).
The three-day ticket is priced at £1,275 (early bird), £1,350 (late bird), and £1,500 (standard).
Members of bComm Association can benefit from a further discount.
All payments are to be made in Bitcoin BCH.
All-days ticket holders are invited to an extravagant after-party at an exclusive venue in central London, courtesy of CoinGeek founder Calvin Ayre.
To purchase tickets or learn more about CoinGeek Week Conference, visit the official website here.
Note: Tokens on the Bitcoin Core (segwit) Chain are Referred to as BTC coins. Bitcoin Satoshi Vision (BSV) is today the only Bitcoin implementation that follows Satoshi Nakamoto's original whitepaper for Peer to Peer Electronic Cash. Bitcoin BSV is the only major public blockchain that maintains the original vision for Bitcoin as fast, frictionless, electronic cash.