Press Releases 23 August 2018
Press Releases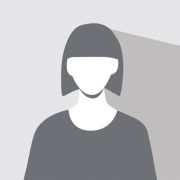 Dynamo LED Displays accept Bitcoin Cash (BCH)
Dynamo LED Displays are that company you don't think you know until you watch their show reel and the you realise you've seen their work everywhere.
Those stop-you-in-the-street displays for Red Bull, SuperDry, BOSE, Liverpool FC in airports, on buildings at Festivals, chances are you've been blown away by their work and innovators like to be at the forefront of new things. It is no surprise, therefore, to see them adopt BCH, the world's only digital, low-cost, fast, secure transaction-based currency.
Average transaction costs on BCH are $0.002 compared with $2 with the segwit Bitcoin and 2-4% of Visa. That's why pioneering merchants like Dynamo LED Displays are happy to accept the burgeoning cryptocurrency as a payment method.
Daniel Reynolds, Company Director, Dynamo LED Display explains: "We have digital music, digital movies, digital shopping and so its seems inevitable there will emerge a strong market leader in cryptocurrency and from our point of view low transaction fees are an obvious attraction. We are a forward-thinking, creative business and anything that is looking to break the status-quo appeals to us so BCH and Dynamo seemed like a natural fit."
If you are a merchant looking to on board a Bitcoin Cash payment solution, please contact the team at CoinGeek.com who can help with the process, without any charges or commissions.
For further details or an interview with Dynamo LED Displays:
Ed Pownall (ed@pownall.eu) or +44 7825 064776
Note: Tokens on the Bitcoin Core (segwit) Chain are Referred to as BTC coins. Bitcoin Cash (BCH) is today the only Bitcoin implementation that follows Satoshi Nakamoto's original whitepaper for Peer to Peer Electronic Cash. Bitcoin BCH is the only major public blockchain that maintains the original vision for Bitcoin as fast, frictionless, electronic cash.
Note: Tokens on the Bitcoin Core (SegWit) chain are referenced as BTC coins; tokens on the Bitcoin Cash ABC chain are referenced as BCH, BCH-ABC or BAB coins.
Bitcoin Satoshi Vision (BSV) is today the only Bitcoin project that follows the original Satoshi Nakamoto whitepaper, and that follows the original Satoshi protocol and design. BSV is the only public blockchain that maintains the original vision for Bitcoin and will massively scale to become the world's new money and enterprise blockchain.