Interviews
Charles Miller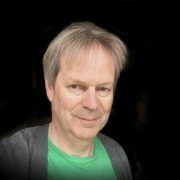 Dr. Craig Wright: Money is just the start of my Bitcoin vision
Ahead of the CoinGeek Week Conference in London in November, Dr. Craig Wright, chief scientist at the research company nChain, told us what his message will be to the conference:
Dr. Wright isn't afraid to think big and has the skills and means to turn his ambitions into reality. Tech ambitions don't come much bigger than his determination to "change everything that you've ever known":
Don't expect the revolution to happen overnight. Comparing the development and adoption of crypto technologies with that of the Internet, Dr. Wright says that we're still at the equivalent of 1997/98, the days of the 'dot com boom' – when people thought they were worth a billion dollars just because they'd founded an internet business. In the same way, says Dr. Wright, new buzzwords are today being bandied around by people who don't understand what they mean:
To help realise his vision, Dr. Wright has initiated the public Bitcoin BCH mining pool SVPool (Satoshi Vision Pool) which runs nChain's Bitcoin SV, the new full node implementation of Bitcoin BCH. Dr. Wright sees this as a way to fulfil the original vision for Bitcoin to deliver sound money by giving power to miners rather than developers:
Dr. Wright will be speaking at the CoinGeek Week Conference on Application Developers Day (28 November) and on the final day of the conference (30 November), when his address is titled Global Commerce as a Platform.
Note: Tokens on the Bitcoin Core (SegWit) chain are referenced as SegWitCoin BTC coins. Altcoins, which value privacy, anonymity, and distance from government intervention, are referenced as dark coins.
Bitcoin Satoshi Vision (BSV) is today the only Bitcoin project that follows the original Satoshi Nakamoto whitepaper, and that follows the original Satoshi protocol and design. BSV is the only public blockchain that maintains the original vision for Bitcoin and will massively scale to become the world's new money and enterprise blockchain.