Business
Becky Liggero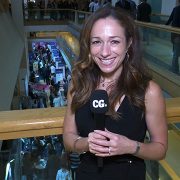 Dr. Craig S. Wright recognized as Satoshi Nakamoto by Council of Bogota
The Expo-Bitcoin International 2019 is underway in Bogota, Colombia's capital city, an event dedicated to Bitcoin SV (BSV) education and how the technology will be used to make the world a better place, particularly in Latin America.
While in Bogota, Dr. Craig S. Wright, the creator of Bitcoin, and Jimmy Nguyen, Founding President of the Bitcoin Association, were invited to the Concejo de Bogota (the Council of Bogota) to speak about Bitcoin and law.    
Upon arrival, Dr. Wright and Nguyen were greeted with open arms, surrounded by crowds of fans as they were escorted to the meeting room by Council officials.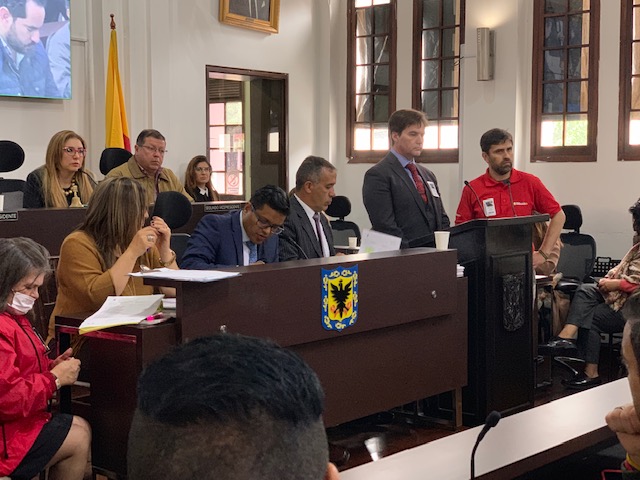 Dr. Wright was officially introduced to the Council as Satoshi Nakamoto, the creator of Bitcoin, and he spoke about his vision for a global connected economy, where the average person can own property, the poorest and most isolated people can trade their goods anywhere on earth, while emphasizing the importance of regulation and working with governments to make it all happen. 
Dr. Wright also explained how Bitcoin was never about anonymous systems, anarchy or destroying the government…rather his vision is to work with the governments, abide by the laws and help make governments honest. 
Immediately following Dr. Wright's speech, Dr. Wright and Nguyen spent time talking with Council officials, educating them on Bitcoin SV's vision and how it can help empower the people of Colombia, Latin America and rest of the world. 
After a final round of selfies with fans and photographs with officials, the Council surprised Dr. Wright with an official honor in the form of a special document to acknowledge his work in Bitcoin as Dr. Craig Wright, Satoshi Nakamoto. When asked how he felt after receiving such an honor, Dr. Wright's humble response was, "overwhelmed."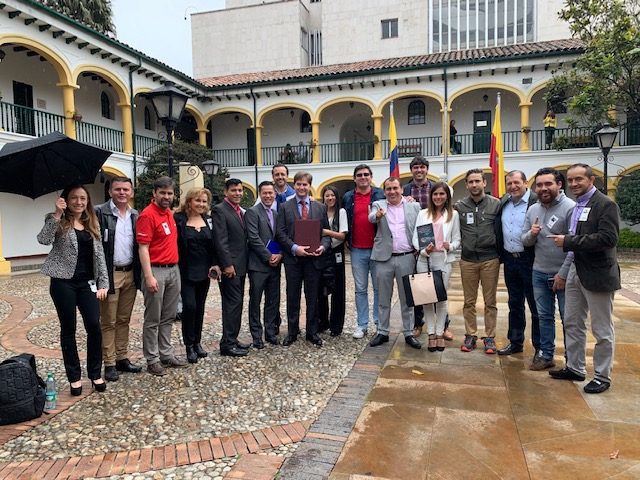 Stay tuned for CoinGeek's exclusive interview with Dr. Craig Wright and Jimmy Nguyen from the Council of Bogota and for more interviews and updates from The Expo-Bitcoin International 2019.
Note: Tokens on the Bitcoin Core (SegWit) chain are referenced as SegWitCoin BTC coins. Altcoins, which value privacy, anonymity, and distance from government intervention, are referenced as dark coins.
Bitcoin Satoshi Vision (BSV) is today the only Bitcoin project that follows the original Satoshi Nakamoto whitepaper, and that follows the original Satoshi protocol and design. BSV is the only public blockchain that maintains the original vision for Bitcoin and will massively scale to become the world's new money and enterprise blockchain.