Editorial 24 May 2018
Guest Contributor Decentralisation, emergence and Bitcoin Cash
This is a guest contribution by Edward Cook. If you would like to submit a contribution please contact Bill Beatty for submission details. Thank you.
Is decentralisation emerging from Bitcoin Cash (BCH) as it was once claimed to spring from Bitcoin Core (BTC)? To determine the answer to this question a specific analysis on a system like BCH is required. A decentralised network means no single point of attack can decide to centralise functionality. Instead a confluence of interests creates the space through emergent properties. This is particularly true of free software currently under development including the complex systems of cryptocurrencies. If decentralisation is emergent, is that trend likely to continue? I apply systems theory and chaos theory (nonlineary dynamics) to determine the case with Bitcoin.
Because of Bitcoin's restricted, fixed supply it is attributed with a time preference that encourages people to hoard (hold and collect). This creates speculative demand. Bitcoin Core has been designed for one use only, as a form of digital gold, rather than for making casual payments without intermediation, as outlined in the 2008 whitepaper. Functionality has been limited to this single purpose by a group of developers. This divergence from the original whitepaper indicates undesirable planning or subversion. Power has concentrated into a single client reference implementation. This centralised power is a red flag for decentralisation. What emerged from BTC is a social construct based on pure computation and mathematics that is separate from the whitepaper design. This social construct is vulnerable to poor political decisions arising from governance.
A digital system of money requires a specific set of properties. These properties should be identified before a system can be trusted. Examination to discover if they are emerging serves as verification to see any indication of a stable system. BTC's store of value proposition now inhibits utility due to its congestion. Its re-ordering of functional priority into a store of value disrupts the cash system. Purity by regulation is required.
Systems theory suggests that feedback is a vital part of regulation. If a system does not respond to feedback its failure is more likely from instability. Harmful outcomes permeate the system if it does not adapt. Functionality declines. Barriers to entry arise. A vicious cycle of competition for a higher fee and the arbitrary exclusion of participants demonstrate BTC's failure as a system of money. What other patterns have recently formed?
Chaos theory suggests that a small change (such as a parameter for transaction throughput capacity) can have large and lasting effects. New structures emerge during moments known as bifurcation points where systems can head in a new direction, often as a result of feedback. Such a bifurcation occurred on 1 August 2017 when Bitcoin was reborn as Bitcoin Cash.
The need for money to spend ad hoc in comparison to the desire to put it aside in long term storage is greater for the majority of people. Most people do not have the ability (disposable income) to speculate on novel digital assets. An alternative currency (to collapsing fiat) like Bitcoin Cash as a medium of exchange has many possible use cases, especially at varying scales of value transfer.
As digital money there will be more disintermediation and therefore greater value in use. More users will mean different properties of Bitcoin are more likely to emerge as new patterns and subtle types of behaviour grow. A more diverse set of interactions will be fostered, leading to fresh introductions, more acceptance and mass adoption. A lack of centralisation for a cash system would facilitate many kinds of payments conveniently, rather just in to and out of storage.
It is the software developers working on Bitcoin Cash who build the foundations for a reliable and persistent payment system for universal value transfer as outlined by Satoshi Nakamoto. Utility allows a wide range of purposes for spending and paying and therefore greater possible commodification of an individual's skills. Earning Bitcoin Cash for labour will be key. If a virtual currency is able to provide functionality at scale on a permissionless, open blockchain it allows productivity to increase through improved individual performance. Currencies like Bitcoin Cash provide motivation to perform as reward. This is mostly due to their utility and divisibility but in the case of Bitcoin Cash it is the superior user experience. The lack of consideration of the complication of transaction fees, use of zero-conf for instant payments and the smooth rollout of upgrades indicate production-ready scalability, allowing the masses unmitigated access to earnings.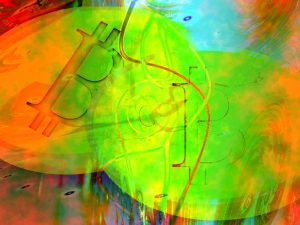 The potential to connect in an easy and effective way through value transfer is provided by crypto. Interconnectivity is key in an assessment of decentralised money. How are the users transacting with Bitcoin Cash?  Are users limited in some way, for example, to only high or low value transactions? Trust consensus mechanisms found in cryptocurrencies ensure that cultural and linguistic differences do not inhibit transactions. These lead to greater inclusivity across demographics further inducing acceptance, exchange and eventually the network effect as a global reserve currency.
Bitcoin is an open platform for money. It allows "permissionless space for creativity, innovation and free expression" as envsioned by Tim Berners-Lee. Interaction becomes dependent on your information technology abilities. Appraisal of a token's permissionless nature or its openness is another key property. Skillful web builders are engineering projects on the Bitcoin Cash blockchain. Founder of yours.org Ryan X. Charles switched to Bitcoin Cash for micropayments after initially planning on using BTC. Charles switched because using BTC became infeasible for micropayments due to its high fees. OpenBazaar integrated Bitcoin Cash in February 2018. A host of wallet providers and payment processing companies have integrated Bitcoin Cash. Multiple social media platforms are now posting on-chain. Bitcoin Cash is used by faucets, tipping on social media, for bill payment, mobile payment and gambling. Web and app development like this is where the innovation in the blockchain is cutting edge.
Functional decomposition can be engineered away from a designer's intended use.  In the case of BTC the move into "not money" is clear. A disruptive digital technology like Bitcoin should expected subversion.  If it was not for free software and our remix culture the inability to fork Bitcoin could have ended the project.
Unexpected outcomes from new uses of technology can be beneficial only if a digital cash system remain in a certain order; decentralised. Like the majority of digital technology Bitcoin Cash increasingly erodes law enforcement's capability to detect and deter criminal activity and it drives up electricity consumption. The return of various op_codes to Bitcoin Cash should allow for extensibility and more novel use cases while BTC can expect entropy.
Edward Cook
Note: Tokens on the Bitcoin Core (SegWit) chain are referenced as BTC coins; tokens on the Bitcoin Cash ABC chain are referenced as BCH, BCH-ABC or BAB coins.
Bitcoin Satoshi Vision (BSV) is today the only Bitcoin project that follows the original Satoshi Nakamoto whitepaper, and that follows the original Satoshi protocol and design. BSV is the only public blockchain that maintains the original vision for Bitcoin and will massively scale to become the world's new money and enterprise blockchain.