Business 22 January 2018
Cecille de Jesus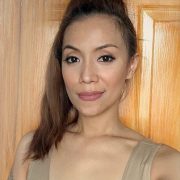 CryptoWoo to enable Bitcoin Cash (BCH) payments to eCommerce behemoth WooCommerce
WooCommerce holds a whopping 42% of all eCommerce sites.
Programmer Olav Småriset, who goes by the user name OlavOlsm posted on Reddit that he has made the first Bitcoin Cash add-on for the WordPress-based open-source eCommerce platform WooCommerce. WooCommerce is a leading eCommerce plugin on WordPress, and runs a whopping 42% of all eCommerce sites. WordPress on the other hand, powers 28.9% of the entire internet, according to a November article by CodeinWP.
The add-on, called CryptoWoo, is among the growing number of tools facilitating mass adoption of Bitcoin Cash (BCH) by eCommerce websites. CryptoWoo charges an annual fee, which according to Olsen, is still a far cry from fees other options charge: there are no other charges apart from the annual fee, and it does not take a percentage from each transaction like other services do.
"With the competition, you pay a fee per transaction. Rocketr take 2% or 5%, and coinpayments take 0.5%. And you dont own the private key, but you can automatically forward to your own address with the extra cost of the tx fee. With btc you would end up with double the fee than when you get payments directly to your wallet.
With cryptowoo everything is integrated, nothing is through external website, customer is kept on your site only. There is only the annual cost, 0% fee per tx. With the hd wallet addon you get payments directly to your own wallet. That's how it should be, keeping your own private key. You can also chose which exchange to get prices from, and have much options with payment orocessing.
Another huge advantage is that you can accept 0 confirm transactions using blockcypher. Then you have orders that can complete in seconds from receiving the payment.
With all these benefits it is very much worth it in my opinion. This annual cost you will earn back quickly with 0 tx fees," Småriset wrote.
Apart from BCH, CryptoWoo currently supports BTC, LTC, DOGE, BLK, and DASH.
Note: Tokens on the Bitcoin Core (SegWit) chain are referenced as BTC coins; tokens on the Bitcoin Cash ABC chain are referenced as BCH, BCH-ABC or BAB coins.
Bitcoin Satoshi Vision (BSV) is today the only Bitcoin project that follows the original Satoshi Nakamoto whitepaper, and that follows the original Satoshi protocol and design. BSV is the only public blockchain that maintains the original vision for Bitcoin and will massively scale to become the world's new money and enterprise blockchain.