Business
Jasmine Solana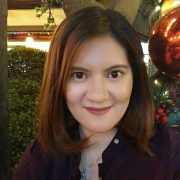 Crypto regulation is coming and it's OK, says nChain CEO
Traditional banking has its days numbered given the steady growth of Bitcoin, whose underlying technology promises to cut out the middleman—along with their outrageous fees—and help secure transactions using a distributed ledger system, resulting in decentralized transactions with relatively low fees.
The lack of central exchange is putting many governments in a bind, resulting in regulations that seek to stifle the growth of the cryptocurrency sector. Regulations, however, are not all bad, said Jimmy Nguyen.
During the recently held Blockchain& Bitcoin Conference Philippines, the CEO of blockchain research and development outfit nChain Group discussed how the eCommerce sector will change with the advent of cryptocurrency, specifically Bitcoin Cash (BCH), which is considered the true remaining Bitcoin as intended by the original Satoshi Nakamoto white paper.
And one of the five keys needed to achieve a Bitcoin commerce (bCommerce) world is "sensible regulation," according to Nguyen.
"A lot of people in the crypto community are afraid of law and regulation. They think that the Bitcoin world shouldn't be regulated," the executive said. "The reality is you can't regulate the network because it's decentralized but all of the companies including people in this room who operate businesses interfacing with Bitcoin and real life consumers, I'm going to tell you, regulation is coming and it's OK. You should be thankful for it, [as] it would normalize and support the industry."
Sensible regulation
To be considered "sensible," regulations must incorporate two things, Nguyen said.
First is that governments need to recognize cryptocurrencies as a legal form of payment and tender, which, in turn, will compel crypto companies to register and comply with know-your-customer (KYC) and anti-money laundering (AML) requirements. Such was the case in Japan, which is the first country to formally recognize virtual currencies like Bitcoin as legal tender.
"Why is that a win? It's because it increases the trust of consumers as well as businesses in Bitcoin when the government says this is a legal form of payment and tender, and it also increases adoption by merchants. And we're seeing that because just last year, Japan has seen a number of its major retailers start accepting Bitcoin in light of this," Nguyen said.
The second component of a sensible regulation is a clear definition of what it does and does not cover.
An example of this is New York's BitLicense, which was introduced in June 2015 shortly after the collapse of Japan-based Mt. Gox. The license defines virtual currency businesses based on their activities—storing, holding, maintaining custody of a virtual currency, and performing exchange services. But what about providers that supply technology in the backend to an exchange? Do they also need a license?
"There's always grey areas when you're regulating and writing laws and I think it would be helpful for governments who are actually creating these BitLicense or business licenses to start describing or publicly saying what they do not cover to eliminate grey areas," Nguyen said.
Judicious regulations will give virtual currency providers room to act, and also pave the way for industry stakeholders to try educate regulators and legislators that there are other types of financial services out there that "could change how people, businesses, and money operate."
"It's an exciting world. It's a world that really could change how people, businesses, and money operate. And in a way, even mothers and grandmothers—even my mother who's now a grandmother—could hopefully be sending Bitcoin Cash through her mobile phone. I'll have to help her, but one day, I want to be able to send it to someone in Vietnam or somewhere around the world. I think that's a powerful and beautiful vision," Nguyen said.
Note: Tokens on the Bitcoin Core (SegWit) chain are referenced as SegWitCoin BTC coins; tokens on the Bitcoin Cash ABC chain are referenced as BCH, BCH-ABC or BAB coins. Altcoins, which value privacy, anonymity, and distance from government intervention, are referenced as dark coins.
Bitcoin Satoshi Vision (BSV) is today the only Bitcoin project that follows the original Satoshi Nakamoto whitepaper, and that follows the original Satoshi protocol and design. BSV is the only public blockchain that maintains the original vision for Bitcoin and will massively scale to become the world's new money and enterprise blockchain.