Libel suits brought by nChain chief scientist Dr. Craig Wright against those that deny his claim to being Bitcoin inventor Satoshi Nakamoto continue their inexorable march toward resolution.
It's often said that war is how Americans learn geography. It may be that legal actions are how the cryptocurrency community learns its postal codes, so without further ado, here's a quick spin around the globe to check on the progress of each of these lawsuits.
MAGNUS 'HODLONAUT' GRANATH
We start in Norway, where attorneys representing Magnus 'Hodlonaut' Granath have filed their own proceedings in the Oslo District Court after receiving Wright's letter of claim, where Wright took exception to Granath's Twitter account calling Wright "a very sad and pathetic scammer." Granath was also one of the originators of the #CraigWrightIsAFraud hashtag.
Granath disabled his Twitter, Reddit and other social media accounts after he received Wright's letter of claim, an ostrich-worthy tactic that Granath apparently believed would make everything go away.
Wright is now considering the position with his lawyers in relation to the Norway / UK jurisdiction point – it is worth noting that Wright first declared his intentions to sue in the UK but was unable to confirm the identity of the person behind 'Hodlonaut' until now, when Granath came forward with his own action.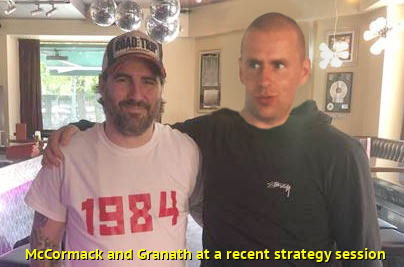 The legal action Granath launched in Norway – which was filed without prior notice to Wright, a possible breach of Norwegian civil court procedures – seeks a 'negative declaration' that Granath's comments weren't defamatory.
Regardless, Granath has painted himself into a legal corner, as success in his Norwegian court proceeding will require him to prove that Wright is not Satoshi.
PETER MCCORMACK
From Norway we move west to the UK, where attorneys for Bitcoin podcaster Peter McCormack have formally requested and received more time in which to prepare their client's defense. Apparently, crafting a legal strategy is more time-intensive than rage-tweeting. Who knew?
McCormack, who continues to snipe at Wright on a daily basis via his social media accounts, was an early adopter of the #WeAreAllHodlonaut hashtag in response to Wright's legal action against Granath. To date, the hashtag #WeAreAllScrewed has proven less viral, but we suspect momentum is building.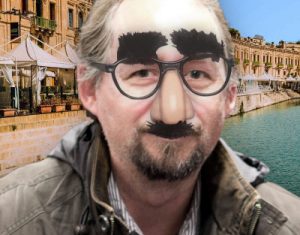 ADAM BACK
From England we head south to Malta, where Blockstream CEO Adam Back calls home. Wright's attorneys have sent letters to Back's personal address in Malta, as well as to two of his locally registered companies, yet so far there's been no acknowledgement from Back's camp that he received these letters.
Regardless, a claim form detailing Back's libelous social media activities was issued in the UK High Court on June 11. Wright's attorneys have until December 10 to serve these legal documents on Back, who presumably doesn't go out in public nowadays without one of those goofy-glasses-and-moustache disguises in the hope of avoiding detection over the next six months.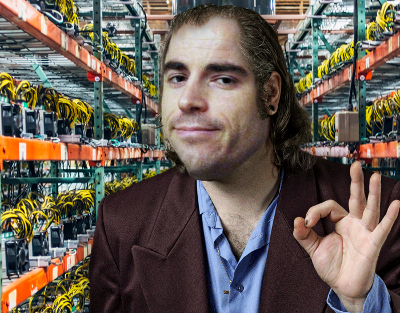 ROGER VER
Leaping halfway across the globe to Japan, Bitcoin.com CEO Roger Ver has instructed his UK attorneys to challenge whether the UK is the most appropriate jurisdiction to consider Wright's libel claim. Ver is apparently ignorant – willfully or otherwise – of the fact that Wright has called the UK home for years now, and that the videos Ver posted to YouTube calling Wright a fraud were – gasp – viewable in the UK.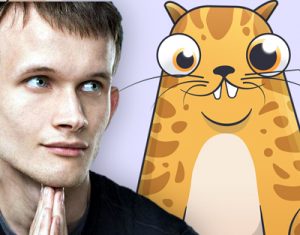 VITALIK BUTERIN
Shifting to Singapore, Ethereum co-founder Vitalik Buterin has yet to respond to Wright's letter of claim, possibly because he's still trying to undo the havoc unleashed upon his wonky network by those damn Crypto Kitties. The UK High Court's permission is required to serve legal documents on a Singapore resident and Wright's attorneys are currently preparing an application for securing the Court's permission.
NOWHERESVILLE
While the subjects listed above may be geographically scattered, they are all residents of the same ideological village. They all insist that Wright is not Satoshi while offering absolutely nothing in the way of alternative explanations. They're also apparently far more interested in calling Wright a fraud everywhere except inside a courtroom.
Their motivations for denying Wright's claim remain unclear, although all of them have vested interests in rival cryptocurrency projects to the Bitcoin Satoshi Vision (BSV) protocol that Wright supports. Wright being viewed as Satoshi in the eyes of the wider public poses a serious threat to the credibility of their rival technologies.
Since Wright launched his legal actions, some of the targeted individuals have begun floating a new concept, namely, that Satoshi's identity is immaterial, as his game-changing creation has taken on a variety of new forms and he's no longer integral to its future development.
That's a very convenient stance to take, a fallback position for the day when Wright's claims become undeniable and BSV is recognized as the only technology that remains true to Bitcoin's original vision. Convenience aside, that belief won't solve their respective technologies' inability to scale to meet the financial demands of the future.
It also won't help them in court.
New to Bitcoin? Check out CoinGeek's Bitcoin for Beginners section, the ultimate resource guide to learn more about Bitcoin—as originally envisioned by Satoshi Nakamoto—and blockchain.