For every new technology, there are chancers and criminals who see opportunities – especially when public interest is combined with public ignorance. And Bitcoin was no different. 
Craig Wright calls it "the fraud cycle". In his closing chat with Jimmy Nguyen, Founding President of the Bitcoin Association, Craig, the Chief Scientist of nChain, said that the difference between the true Bitcoin and earlier online tokens is that Bitcoin was an open ledger: "the only innovation in Bitcoin was to make it public."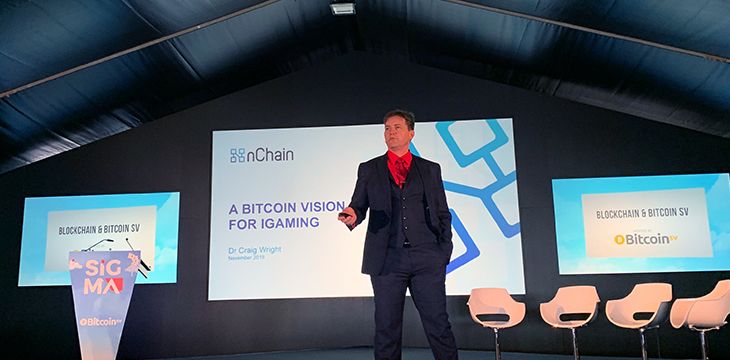 Speaking at the SiGMA gaming conference in Malta, Craig reminisced about the days before Bitcoin. Tokens were being created online in abundance in the 1990s. Craig cited MojoNation as one early issuer of digital cash. But when Bitcoin came along, created by himself as Satoshi Nakamoto, the final piece of the jigsaw, making the system secure against scammers, was put in place: "Bitcoin works because it's public."
Of course, that wasn't the end of the story because the Bitcoin Craig described in the White Paper was debased by many changes of protocol, he says. But Bitcoin SV, through the work of nChain, is busy rolling back many of those changes to restore the original "Satoshi vision" – hence the "SV".  
Meanwhile, there are now many new private blockchains, which, Craig says, have the same weaknesses that he saw in the 1990s: "the security of a private blockchain is zero." 
Also talking to Jimmy was Matt Dickson, co-founder and CEO of BitBoss, the blockchain gaming company. Matt also reminisced about the early days of online gaming, when part of the reason for companies to employ dealers that the customers could watch live online was to provide reassurance that the game was not fixed.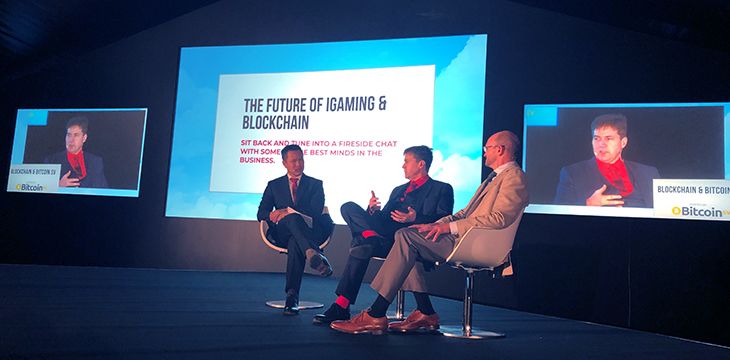 Now, with the possibility of powering gaming on the BSV blockchain, Matt said, it will be "easy to prove to someone" that the casino is playing fair. Of course, he admitted, there may be only a small proportion of the online audience who are interested or smart enough to satisfy themselves on this by checking the blockchain. But still, even if five per cent of the live dealers could be cut out, that would provide a competitive advantage to a casino.
Jimmy Nguyen, chairing, summed up BSV's offer to the iGaming industry: "we have more honest, trustworthy system for all." 
New to Bitcoin? Check out CoinGeek's Bitcoin for Beginners section, the ultimate resource guide to learn more about Bitcoin—as originally envisioned by Satoshi Nakamoto—and blockchain.