Press Releases
Press Releases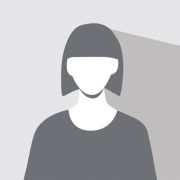 CopPay adds Bitcoin Cash (BCH) to the register
CopPay allows merchants to accept cryptocurrencies, most recently BCH and get it instantly settled in either fiat or cypto versions.
With over 60 merchants already signed up to CopPay this is a payment processor going places and so it is no surprise to see them add BCH to their portfolio. Originally, launched to cater to the Baltic states of Lithuania, Latvia and Estonia, CopPay is starting to branch out further into Europe, most recently signing up merchants in Portugal.
Ina Samovich, CopPay CEO commented: "BCH has quickly established itself in the cryptocurrency world and those low transaction fees and safe 0-confirmation transactions are a natural draw for any merchant. As we expand our business, it's important we offer both the consumer and the merchant the best options we can and are constantly striving to do just that."
BCH is the world's only digital, low-cost, fast, secure transaction-based currency and the only Bitcoin that adheres to the original Satoshi Nakamoto white paper. Average transaction costs on BCH are $0.002 compared with $2.00 when using the Segwit Bitcoin and traditional payments are subject to a 2-4% commission for transactions on the Visa network.
If you are a merchant looking to on board a BCH payment solution, please contact the team at CoinGeek.com who can help with the process, without any charges or commissions.
For further details or an interview with CopPay:
Ed Pownall (ed@pownall.eu) or +44 7825 064776
Note: Tokens on the Bitcoin Core (segwit) Chain are Referred to as BTC coins. Bitcoin Cash (BCH) is today the only Bitcoin implementation that follows Satoshi Nakamoto's original whitepaper for Peer to Peer Electronic Cash. Bitcoin BCH is the only major public blockchain that maintains the original vision for Bitcoin as fast, frictionless, electronic cash.
Note: Tokens on the Bitcoin Core (SegWit) chain are referenced as SegWitCoin BTC coins; tokens on the Bitcoin Cash ABC chain are referenced as BCH, BCH-ABC or BAB coins. Altcoins, which value privacy, anonymity, and distance from government intervention, are referenced as dark coins.
Bitcoin Satoshi Vision (BSV) is today the only Bitcoin project that follows the original Satoshi Nakamoto whitepaper, and that follows the original Satoshi protocol and design. BSV is the only public blockchain that maintains the original vision for Bitcoin and will massively scale to become the world's new money and enterprise blockchain.