Tech
Cecille de Jesus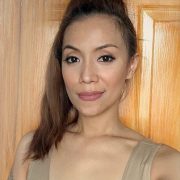 Confirmed: 32Mb block size increase for Bitcoin Cash happens next year
The BCH developer community is in solidarity over further scaling plans.
A few days ago, Bitcoin ABC released their six to 12 month roadmap for Bitcoin Cash. Shortly after, another developer team for Bitcoin Cash has released their statement in solidarity with Bitcoin ABC's vision.
According to Bitcoin Unlimited (BU), members of the Bitcoin Cash developer community—Bitcoin ABC, Bitcrust, Bitprim, Bitcoin Unlimited, ElectrumX, nChain, and Parity, share a common vision to scale and "become a fast, low-fee, global peer-to-peer electronic cash system." Bitcoin Cash currently has several independent developer teams and contributors as part of its anti-corruption pledge through decentralized development.
BU's priority list mostly echoes priorities previously raised by Bitcoin ABC. This includes the dates of deployment—May 15 for an initial upgrade and another on November 15 next year. Bitcoin ABC lead developer Amaury Séchet's cashaddr proposal was also included, which would enforce a new address format to keep users from mistakenly sending BTC to the BCH chain and vice versa.
In the release, Bitcoin Unlimited confirms resurrecting previously deactivated capabilities within the original Bitcoin protocol, as well as the long-awaited increase to 32Mb block sizes, which they say BU nodes and miners can already configure their settings to.
"To clarify, BU nodes and miners already have the ability to configure the block size limit as they see fit, even up to the original 32MB."
According to Jimmy Nguyen, Chief IP, Communications and Legal Officer at nChain, the upgrade kicks in on May 15th, after rigorous testing.
"In discussions with the various Bitcoin Cash developer groups, we at nChain are pleased to see a collective desire to work toward a significant increase in the Bitcoin Cash block size limit – aiming towards 32 MB in the May 15, 2018 targeted protocol upgrade.  Increasing to a 32MB block size will of course require adequate testing by interested groups, but this is already a terrific sign of growth for Bitcoin Cash that developer groups believe an increase from 8MB to 32MB can hopefully be achieved by May 2018.  If accomplished as we hope, that will be just the next step in growing Bitcoin Cash into a fast payment network that is a true peer-to-peer electronic cash system for the world.  nChain will support testing for larger block sizes, and is proud to support scaling initiatives for Bitcoin Cash as the true Bitcoin."
The developer community is set to vet and deliberate each other's proposals and to finalize the features and codes to be included by February 15, 2018.
Note: Tokens in the SegWit chain are referred to as SegWit1X (BTC) and SegWit Gold (SWG) and are no longer Bitcoin. Bitcoin Cash (BCH) is the only true  Bitcoin as intended by the original Satoshi white paper.  Bitcoin BCH is the only public block chain that offers safe and cheap microtransactions.

Note: Tokens on the Bitcoin Core (SegWit) chain are referenced as SegWitCoin BTC coins; tokens on the Bitcoin Cash ABC chain are referenced as BCH, BCH-ABC or BAB coins. Altcoins, which value privacy, anonymity, and distance from government intervention, are referenced as dark coins.
Bitcoin Satoshi Vision (BSV) is today the only Bitcoin project that follows the original Satoshi Nakamoto whitepaper, and that follows the original Satoshi protocol and design. BSV is the only public blockchain that maintains the original vision for Bitcoin and will massively scale to become the world's new money and enterprise blockchain.