The CoinGeek Conference comes to North America for the first time, May 29-30, 2019 at the Carlu in Toronto, Canada. Professionals from leading blockchain and cryptocurrency start-ups, global enterprises, crypto mining, investors, and other brands are coming to learn about exciting developments for Bitcoin SV, as well as the benefits of massive on-chain scaling for miners, application developers, and enterprises. We welcome everyone interested in learning about Bitcoin SV and the Satoshi Vision, even if you also support other cryptocurrency or blockchain projects.
To kick-off this two-day event, May 29 is "Developers Day" workshop for Bitcoin application developers (spaces are limited, to get a ticket please apply here). May 30 is the main conference, registration open to the public, showcasing the high-caliber speeches and panel discussions which are the hallmark of CoinGeek events. Special features include finalist presentations for the Bitcoin Association's first BSV Hackathon, and a special intimate conversation with nChain Chief Scientist Dr. Craig S. Wright about the beginnings of Bitcoin. And as always, we end with a famed CoinGeek after-party! Join us on the journey to fulfill the Satoshi Vision set out a decade ago, for Bitcoin to become the world's new money and global enterprise blockchain.
LOCATION
The Carlu
444 Yonge Street
Toronto, ON
M5B 2H4, Canada

Program of the Agenda conference
DEVELOPERS DAY
Developers Day – By Application Only
08:30 – 09:20
Registration
09:30
Welcome

Jimmy Nguyen

Founding President, Bitcoin Association

Chair, Strategic Advisory Board, nChain

Session one: BSV Infrastructure
09:40 – 10:25
Bitcoin SV Node: A Development Update

Bitcoin SV Node Team

Daniel Conolly – Lead Developer

Steve Shadders – Technical Director

10:25 – 10:45
Building a BSV block explorer

Simon Ordish

Co-Founder, WhatsonChain.com

10:45 – 11:05
BSV Scaling Test Network

Brad Kristensen

Operations Manager, Bitcoin SV Scaling Test Network Developer, nChain

11:05 – 11:20
MORNING BREAK
Session two: User Experience
11:20 – 11:50
The peer-to-peer payment experience

Maria Eugenia Lopez

Experience Designer, Money Button

11:50 – 12:20
WeChat Wallet and Chinese User onboarding

Lin Zheming

Co-Founder & CEO, Mempool

12:30 – 13:30
LUNCH
Session three: Developer Experience
13:30 – 14:00
Developer Documentation and Getting Started with BSV Development

Ryan X. Charles

Founder & CEO, Money Button

14:00 – 14:30
nChain's Nakasendo SDK for Javascript

Matej Trampuš

CEO, CREA d.o.o.

14:30 – 15:00
Uses for _unwriter Tools on BSV

Josh Henslee

Microsoft Dynamics 365 ERP Consultant

15:00 – 15:30
Tokenized: Building Tokens on BSV

James Belding

Co-Founder & CEO, Tokenized

15:30 – 15:45
AFTERNOON BREAK
Session four: Discussion Forum
15:45 – 16:15
The Metanet Project

Jack Davies

Researcher, nChain

16:15 – 16:45
Unlocking Mysteries of Bitcoin Script

Dr. Craig S. Wright

Chief Scientist, nChain

16:45 – 17:15
The Future for BSV Developers: Panel Discussion

Jerry Chan – General Manager, SBI Group

Ryan X. Charles – Founder & CEO Money Button

Jack C. Liu – Founder of FloatSV and RelayX

Rafael Jimenez Seibane – CTO, HandCash

17:15

Cocktail Reception
If you are interested in attending Developers Day, please apply here
MAIN CONFERENCE
Main Conference
08:00 – 09:00
REGISTRATION
09:00 – 09:10
Welcome

Calvin Ayre

Founder, CoinGeek and Ayre Group

09:10 – 09:30
Bitcoin SV: It's Time to Rise

Jimmy Nguyen

Founding President, Bitcoin Association

Chair, Strategic Advisory Board, nChain

09:30 – 09:50
Bitcoin SV: The Technical Road Map

Steve Shadders

Director of Solutions & Engineering, nChain

Technical Director, Bitcoin SV Node Project

09:50 – 10:10
Moving Money Forward

Jack C. Liu

Founder, FloatSV and RelayX

10:10 – 10:30
The Future of Cryptocurrency Exchanges

Cole Diamond

CEO and Co-Founder, CoinSquare

10:30 – 10:50
BSV and the Payment Networks of Tomorrow

Kate Hiscox

Founder and CEO, DRIVE Markets and DRIVE Pay

10:50 – 11:05
MORNING BREAK
11:05 – 11:25
Banking on BSV: Countdown to Gravity

Michael Hudson

CEO, Bitstocks

11:25 – 11:50
BSV Unchained: Attestation and Payment Channels for Computation

Dr. Craig S. Wright

Chief Scientist, nChain

11:50 – 12:30
BSV Hackathon – Finalist Presentations 

Polyglot

TonicPow

UptimeSV

12:30 – 13:30
LUNCH
13:35 – 14:05
The Future of Payment Services

Panelists:

Alex Agut – Co-Founder and CEO, HandCash

Zdravko Loborec – Founder, REM Loyalty Rewards

Elizabeth White – CEO, The White Company

14:05 – 14:15
Property Tech on the BSV Blockchain

Hayato Kameta – Founder & CEO, Zweispace

14:15 – 14:30
Bitcoin for Everyone: How Centbee got 50,000 retailers to sell BSV at till points

Lorien Gamaroff – Co-Founder & CEO, Centbee

14:30 – 14:50
Mining Tomorrow: The Future of Sustainable Mining

Kristy-Leigh Minehan

CTO – Core Scientific

14:50 – 15:05
The Tokenized Experience on BSV

James Belding

Co-Founder and CEO, Tokenized

15:05 – 15:20
UniSOT: Why We Use BSV as an Enterprise Blockchain Service Provider

Stephan Nilsson

Founder & CEO, UniSOT

15:20 – 15:35
The Dawn of the Age of Data and Accountability

Jerry Chan

General Manager, SBI Group

15:35 – 15:50

AFTERNOON BREAK

16:00 – 16:15
Data Storage & Digital RIghts Management on the BSV Blockchain with Money Button

Ryan X. Charles

CEO, Money Button

16:15 – 16:35
Kronoverse: Game Battles on the BSV Blockchain

Adam Kling, Founder and CEO

David Case, Chief Architect

Kronoverse

16:35 – 17:05
It's Time for Bitcoin to Grow Up: How to Acheive Adoption by Financial Institutions

Panelists:

Angus Brown –  Co-Founder & CEO, Centbee

David Washburn –  CEO, nChain

Stephane Ouellette – CEO & Co-Founder, FRNT Financial

17:05 – 17-45
Bitcoin: In the Beginning

A conversation with 

Dr. Craig S. Wright

Chief Scientist, nChain

17:45 – 18:00
BSV Hackathon Awards Presentation & Closing Remarks

Jimmy Nguyen

18:00
COCKTAIL RECEPTION – Sponsored by Centbee
21:00 – LATE

CoinGeek Toronto Caribbean-themed After Party 

Location: EFS Social Club – 647 King Street W, Toronto
Would you like to see what a CoinGeek Afterparty is like, watch the video below:
If you are interested to speak at CoinGeek Toronto please contact us here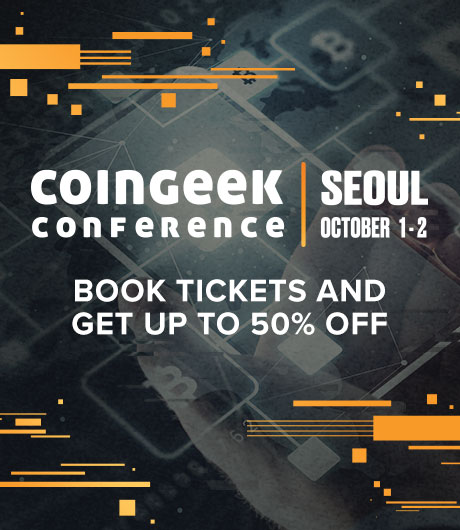 CoinGeek Conference Seoul
US$ 399.00
Join us for another epic CoinGeek conference on October 1-2 in Seoul, South Korea. CoinGeek Seoul will showcase high-caliber speeches and panel discussions on Bitcoin SV.
We're offering you amazing discounts because you need to witness how Bitcoin SV is creating a paradigm shift for financial systems, app development, and major enterprises.
Book your tickets with Bitcoin SV and get 20% off. US$ 319.20 US$ 399
Book 5 or more tickets with Bitcoin SV or fiat and get 50% off. US$ 199.50 for each ticket US$ 399
We'll see you there.

Thanks to everyone who applied for Developers Day on May 29.
CoinGeek Toronto is sold out but we are going to live stream the event on May 30 at 9 am EDT. You'll be treated to discussions on scaling and why BSV is the original Bitcoin. Plus, witness Dr. Craig Wright's tell-all revelation about the beginnings of Bitcoin.
We have listed a few hotels nearby to the conference that we reccomend. Availability is limited and prices may vary, please go to the hotels website or a hotel booking website to book your room and get the most up-to-date prices.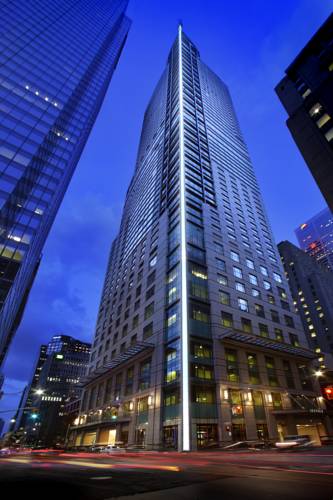 St. Regis
This 5-star hotel, part of the Marriott family of hotels, combines elegance with modern amenities. It is located in the centre of the financial district and 0.8 miles from the CN Tower. It features a full-service spa and spacious rooms with stunning Toronto skyline views. The nightly rate is $636 CAD from the 30th May. Check online for the most up-to-date pricing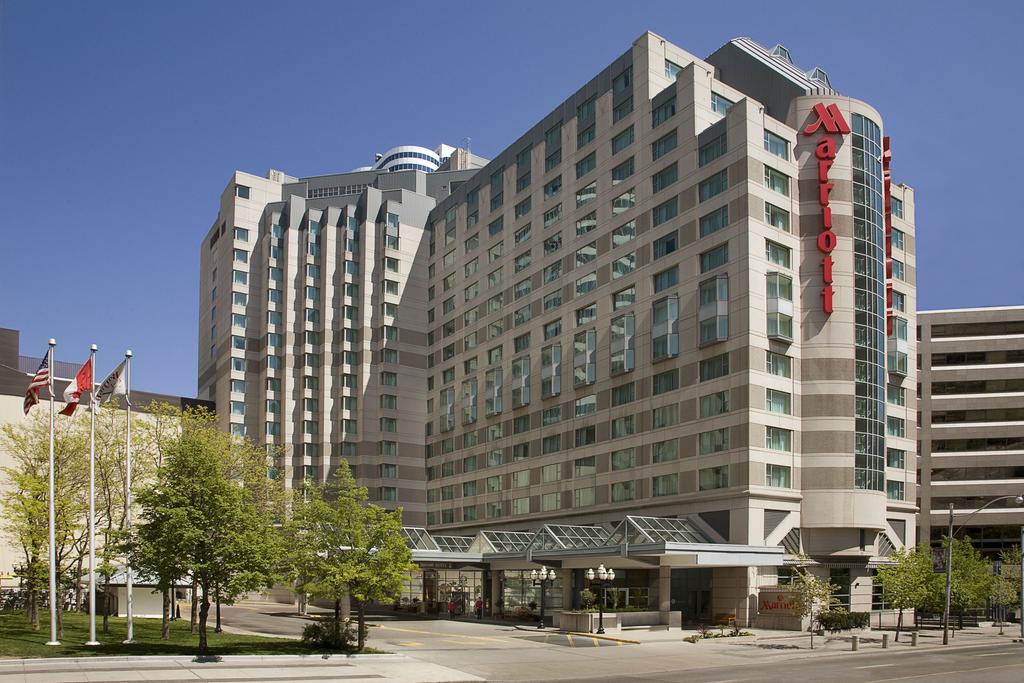 Marriott Downtown at CF Toronto Eaton Centre
Choose Marriott Downtown at CF Toronto Eaton Centre for a remarkable visit to Toronto, Canada. Our premier location in the heart of the city blends with modern style and award-winning service to create an exceptional hotel experience. Whether you are traveling for work or enjoying a family vacation, you'll find everything you need within easy reach of our hotel. Shop at CF Toronto Eaton Centre, located next door, or tour the nearby CN Tower, City Hall, theatres, sports and concert venues, museums and much more. $440 CAD per night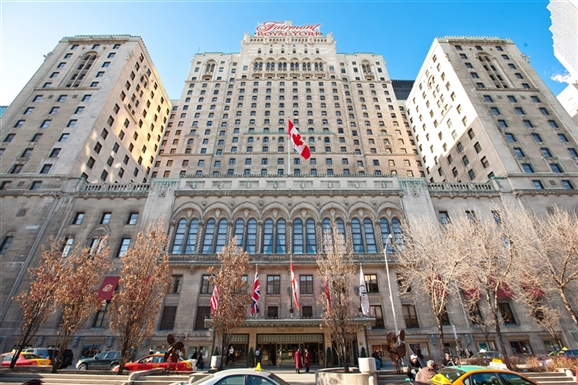 Fairmont Royal York
A million stories. One Fairmont Royal York. Toronto's landmark hotel is the gateway to your essential Toronto experience. Located in the downtown core, Fairmont Royal York is minutes from the city's biggest events and attractions including: The CN Tower, Ripley's Aquarium of Canada, Scotiabank Arena (formerly known as Air Canada Centre), Rogers Centre, the Eaton Centre, and the Sony Centre for the Performing Arts. FROM $558 CAD/NIGHT
How do I register?
To register please click here for ticket purchasing information.

What does my ticket include?
Registration to the conference gives you full access to the sessions, meal functions, cocktail reception, and the official CoinGeek after-party.

How do I pick up my badge?
Please bring along the confirmation (printed or email) of your ticket purchase and photo ID (passport or drivers license) to the registration desk on Thursday 30th May, at 8 am – 9 am

Registration hours:
Thursday 30th May 8 am to 9 am at the Carlu, Toronto, Canada.
Payment information
You can purchase your ticket with BSV or using AMEX, Visa or MasterCard. Payments are processed immediately. You can also purchase a ticket on the day (without the advance purchase discount) but registration will take longer than for pre-purchase customers. Registration will be 'pending' until payment is validated.
Promo and discount codes
CoinGeek offers discount codes to members of the Bitcoin Association and selective partners. Discount codes will only be accepted if the registrant is the authorized user.

What happens if I am unable to attend?
Unfortunately, there are no refunds or cancellations.

Can I transfer my registration?
Requests for transfers must be submitted by May 1 2019. Please email [email protected]. Transfer requests received after May 1 are subject to a $200 administrative fee plus any additions as a result of changes in the attendee type (e.g. transfer to a non-Bitcoin Association member would result in loss of the discount). The individual submitting the request is responsible for any balance due.

Onsite registration policies and procedures
CoinGeek accepts American Express, VISA, MasterCard or BSV for payment of registration. Please note all registration fees are non-refundable. Registration materials will be released only to the individual whose name appears on the badge. Photo identification (drivers license or passport), credit card, or conference registration confirmation will be required. Business Cards are not an acceptable form of identification. Badges are non-transferable.

We respect your privacy
Your name, address, phone number, and email address are stored securely in our database and we do not share this information with third parties.

Video and photography
Video recording and hybrid events (including webcams, webinars, streaming video content) are prohibited inside the conference unless stated at the CoinGeek Conference. Photographs may not be taken of any product, except by the press or the official photographer designate by CoinGeek.

Photo and video release
By registering to CoinGeek Conference you acknowledge and accept that photographs or video that will be taken of you by the CoinGeek team or its service providers may be used for CoinGeek promotional material and on the Internet by CoinGeek and its service providers.

Badge ethics, counterfeiting, and theft
Only persons registered for this conference and wearing the proper badge will be admitted to the conference. For security and safety reasons, badges must be worn at all times.
Anyone found to be counterfeiting, copying or sharing conference name badges, or using a guest badge when s/he is not eligible for a guest badge, may be subject to sanctions to and including removal from the conference.

After-party entry
For all conference attendees, there will be an exclusive CoinGeek after-party. Wristbands will be distributed at registration. Please note that you need to wear your wristbands to gain access as there won't be a guest list at the door.

GENERAL INFORMATION

When and where is the conference?
CoinGeek 2019 will take place on Thursday 30th May at the Carlu
Is there a dress code?
The dress code is business or business casual, and the official CoinGeek after party dress code is subject to the rules of the venue.

Will there be WIFI at the event?
Yes, there is complimentary WIFI to all registered attendees. The WIFI username and password will be provided throughout the venue.

Speakers and Agenda

How do I submit a speaker and topic suggestion?
Click here to submit a speaker proposal. The deadline for all submissions will close mid-March. Only speakers who are selected will receive a message from a member of the events team as soon as a decision regarding submission is made. Please note this may take up to four weeks.
Where can I find a copy of the agenda?
Agenda can be found here and will be updated as speakers are announced. Make sure to check back often.

Media Partnerships
Please email [email protected]
Press Passes
Please email requests to [email protected]

Let's get social
Integrate tweets from @RealCoinGeek using #CGToronto
Come code on Bitcoin SV in the 1st ever BSV Virtual Hackathon!
It's the Bitcoin Association's first ever Bitcoin SV hackathon, run by nChain and sponsored by CoinGeek.
Bitcoin SV is rebirth of the original Bitcoin, so join us to finally unleash the true power of Bitcoin's original design, protocol and Satoshi Vision.
We want to encourage developers around the world to build on BSV. So, enter the BSV hackathon. It's a lead up to the CoinGeek Toronto conference in May. This hackathon will be virtual – taking place online on May 4 and 5, 2019 (with participation periods to be announced based upon GMT time zone). That means you can participate from anywhere in the world!
After the virtual hackathon, three finalists will be chosen. A representative from each will be flown to Toronto, Canada to present their solution on May 30, 2019 at the CoinGeek conference. A panel of judges, including the live audience, will select the winner.
There is an impressive prize pool of 400 BSV coins:



And all finalists get the opportunity to be considered for investment funds. So, come code with us on BSV to create the world's new money and global enterprise blockchain.
That's Bitcoin: Satoshi Vision.
Apply to speak
Please read the form carefully and fill in all the fields. We will reject submissions with incomplete fields.