Press Releases 17 September 2018
Press Releases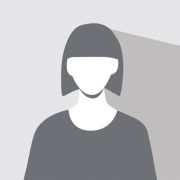 CoinGeek Week: Unicorns at The Mermaid
Dr. Craig Wright & Ryan X. Charles confirmed as speakers
CoinGeek Week (Nov 28th – Nov 30th) is a Bitcoin (BCH) & Blockchain Conference with some of the most influential speakers in the industry and will be held at The Mermaid London in the heart of London's old-fashioned financial district. As ever there will be an after-party hosted by CoinGeek founder Calvin Ayre – be sure to factor that in to your plans!
Blockchain technology is transforming more than just transactions but BCH is bringing Bitcoin back to its original roots as the one true blockchain that can do it all.
Ryan X. Charles is the founder of Yours.org and the soon-to-be-launched 'Money Button' that is currently in testing and will make BCH payments even easier. The Money Button will allow folk to add a BCH transaction button to their website and is free to adopt. With transaction fees on BCH at an average of $0.02 coupled with the Money Button, BCH is going to get even quicker and even easier.
Also confirmed to speak is the ever-controversial Dr Craig Wright, nChain's Chief Scientist. In the Bitcoin community, everybody has a view on Craig but few can deny the veracity of his maths. What is very clear is Craig's desire to make BCH a genuine low fee, peer-to-peer digital currency, that is available to everybody, even the unbanked of the world.
The three-day conference will include developers, miners, merchant's – both those curious to adopt BCH and those who already do and, of course, investors in BCH, the only true Bitcoin.
Tickets are on sale now and can be purchased for a single day or for all three days. All tickets are available to purchase with Bitcoin BCH and discounts are available to members of bComm Association.
Note: Tokens on the Bitcoin Core (SegWit) chain are referenced as BTC coins; tokens on the Bitcoin Cash ABC chain are referenced as BCH, BCH-ABC or BAB coins.
Bitcoin Satoshi Vision (BSV) is today the only Bitcoin project that follows the original Satoshi Nakamoto whitepaper, and that follows the original Satoshi protocol and design. BSV is the only public blockchain that maintains the original vision for Bitcoin and will massively scale to become the world's new money and enterprise blockchain.