Tech 9 July 2018
Jasmine Solana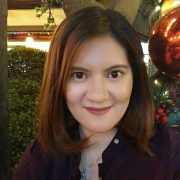 CoinGeek surpasses BTC.top as the world's largest Bitcoin Cash miner
CoinGeek.com took the top spot among Bitcoin Cash (BCH) miners over the weekend, a testament to the rapid progress its Antiguan-based Mining Division has made shortly after mining its first Bitcoin BCH block in January.
Data on Coin.Dance showed CoinGeek surpassed BTC.top as the largest BCH mining pool in terms of blocks mine on Saturday, with 15.97% of hash power compared to BTC.top's 14.58%. ViaBTC came in third with 10.42%, followed by Antpool (9.03%), BTC.com (7.64%), Rawpool (4.17%), Bitcoin.com (3.47%), SBI Crypto (2.78%), F2Pool (1.39%), and other mining pools (30.56%).
CoinGeek slipped back to the second top spot on Sunday, with 17.36% hash power compared to BTC.top's 20.83%. ViaBTC remained in third place with 15.97%. CoinGeek, however, is on track to turn on another 20,000 miners as early as August, a move that could push it past BTC.top to claim the No. 1 spot.
An early and vocal advocate of Bitcoin BCH, CoinGeek founder Calvin Ayre invested significantly in both hardware and software to grow the hash rate of BCH and highlight the all-important scalability of the chain. CoinGeek will mine only Bitcoin BCH, the only true Bitcoin and the world's only functional cryptocurrency.
"CoinGeek sees it as critical to the success of Bitcoin as a currency for us to get more hash so that nobody can hijack Bitcoin again and remove its special Bitcoin powers like was done to the Segwit BTC branch of the Bitcoin Chain. On-chain scaling is critical to the security of a block chain so moving value away from miners to side chains is a technical dead end.  Because of Segwit BTC chain doing this we now consider them 'Dead man walking,'" Ayre said. "We intend to continue to invest in growing our true Bitcoin hash and this means only Bitcoin BCH, the world's only everything token and the world's best cryptocurrency by every metric."
Bitcoin BCH, the only coin that follows the original Satoshi Nakamoto white paper and offers the best scaling and security features, can do everything platforms like Ethereum or SegWit BTC say they can do—and more.
In May, Bitcoin BCH underwent a network upgrade, which increased the block size to 32MB and restored certain OP_Codes for advanced functionality. We encourage merchants and companies to take a serious look at Bitcoin BCH, as it's the best on the market for payments and will soon be best of breed in all other areas, including smart contracts and tokens.
If you're interested in helping the growth of merchant adoption of Bitcoin Cash, join the bComm Association, an industry group that intends to be the focal point for miners, merchants, exchanges, developers and members of the BCH community. Developers and merchants of the Bitcoin BCH community will also be in London for the first CoinGeek Week happening in November. Register here, and be the first to know when tickets go on sale for this historic week.
Note: Tokens on the Bitcoin Core (SegWit) chain are referenced as BTC coins; tokens on the Bitcoin Cash ABC chain are referenced as BCH, BCH-ABC or BAB coins.
Bitcoin Satoshi Vision (BSV) is today the only Bitcoin project that follows the original Satoshi Nakamoto whitepaper, and that follows the original Satoshi protocol and design. BSV is the only public blockchain that maintains the original vision for Bitcoin and will massively scale to become the world's new money and enterprise blockchain.