Tech
Cecille de Jesus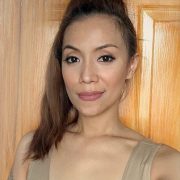 CoinGeek Conference: Jihan Wu wants miner community to contribute development funding
Haters gonna hate; Jihan carries on.
Internet vs Real life
Jihan Wu, who co-founded Bitmain and started building ASIC chips for mining Bitcoin in 2013, was the first to translate Satoshi Nakamoto's whitepaper into Chinese. Over the past few years, he has been painted as an antagonist due to his decision to support the minority in preserving certain principles within the Bitcoin protocol through Bitcoin Cash. And as the Internet goes, people hiding behind fictional avatars froth at the mouth when someone does not share the same opinion the majority dictates.
Calm and collected, Wu did not at all appear to me like the demonized scheming character the Internet made him up to be. In fact, the mild-mannered entrepreneur seemed quite far from it.
At the CoinGeek Conference last week, Wu pointed out that blockchain technology is not only inciting a fierce global competition between start-ups, but is also forcing regulators into a competition all of their own.
Governments now have to compete in fostering blockchain and cryptocurrency development, Wu explains. Otherwise, they miss out on opportunities and advantages and practically hand these over to other more favorable territories. This is particularly critical—countries who fall behind will be at the mercy of those who were ahead.
Miners to contribute to development funding
During the panel discussion with Roger Ver and Craig Wright, Wu was asked about the role of miners in propelling the ecosystem. He went on to explain a brief history of the role miners played within the Bitcoin network.
"For a very long time miners, I believe, we have kind of a very strong trust in the field, or we've kept respectful towards the developer's group which later, they labelled themselves as Bitcoin Core," Wu said.
"At the time, miners try to avoid saying too much things about the protocol and we hand [open trust] over the developers. At the time, miners were a bit passive." He added that it was then that he and the miner community became more aware of what's going on, and subsequently became more involved in the discourse within the ecosystem.
"Only when the Great Scaling Debate started [that] miners [became] more careful about what's going on."
Now, he asserts that miners should take a more active role in the Bitcoin Cash ecosystem—and learn from Dash on how to go about it.
"First, I admire the innovation in Dash very much, that miners are able to contribute funding to the community," Wu said. "Bitcoin Cash miners may learn from Dash. And as a miner myself I'm very much waiting to contribute funding from the miner pool to support the ecosystem."
nChain CEO Jimmy Nguyen, who was moderating the panel discussion, clarified this with Wu. "So you think Bitcoin Cash miners should contribute some portion of their earnings automatically to support the developer community?"
"Yes," Wu replied. Wu says the miner community can also contribute open-source software to the community in addition to that funding.
They're putting their money where their mouth is
True enough, this statement quickly snowballed into a more serious discussion right the very next day. A group of representatives from the Bitcoin Cash mining community immediately met and agreed on a proposal that would immediately put their money where their mouth is.
The representatives were from ViaBTC, BTC.top, Antpool and Bitcoin ABC, which included Wu himself, SBI Bits chief of digital asset solutions Jerry Chan, Electron Cash developer Jonald Fyookball, and Roger Ver. The group assessed how to integrate a voting system where miners can assess dev proposals and release funds to those that get approved by the community.
If and when this kicks in, it could cause a large shift of power—perhaps a more balanced one. This would give miners a more active voice over protocol upgrades, and would take some responsibility back into their hands instead of control being secretly handed under the table to veiled, ominous, "unknown investors" who may have other agenda. After all, it is in the miners' best interests to make sure the ecosystem is balanced so users don't move their business to a competing transaction platform. Otherwise, they lose their income.
Jihan carries on
Despite all the online hate, accusations, and controversy, Jihan carried on. As it stands, he will go down in history as one of the biggest propellers behind Bitcoin, being the largest manufacturer of ASIC mining hardware for SHA 256 coins. As he takes on more initiatives to help build the ecosystem, this fact is going to get even more solidified—regardless of the online noise.
Last week's conference and the impromptu meeting right after shows his grit does take him far—and fast. In fact, even Dr. Craig S. Wright attests to this.
Towards the end of the panel discussion, Wright said of Wu: "More than anything else, I think from watching all the shit that this guy took in the early days, I sat back and went, 'Fuck it. Really, if I'm going to succeed, then basically screw the trolls. And I saw that from Jihan—no matter how much shit they threw him, he kept going."
Note: Tokens on the Bitcoin Core (SegWit) chain are referenced as SegWitCoin BTC coins; tokens on the Bitcoin Cash ABC chain are referenced as BCH, BCH-ABC or BAB coins. Altcoins, which value privacy, anonymity, and distance from government intervention, are referenced as dark coins.
Bitcoin Satoshi Vision (BSV) is today the only Bitcoin project that follows the original Satoshi Nakamoto whitepaper, and that follows the original Satoshi protocol and design. BSV is the only public blockchain that maintains the original vision for Bitcoin and will massively scale to become the world's new money and enterprise blockchain.