Press Releases 20 December 2017
Press Releases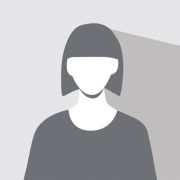 CoinGeek.com investing and supporting bTech development
To us here at CoinGeek there is no doubt that Bitcoin (BCH) is the only cryptocurrency that can achieve the original target of becoming a genuine, low-fee, peer-to- peer digital cash. But, as always, we need those clever developer folk to help out with the all-important tech needed to make BCH ubiquitous. The spirit of the original Bitcoin white paper was to have something totally inclusive that benefitted everyone.
With that in mind, developers from all implementations are coming together in face-to-face meetings to discuss how to coordinate development and find the best ways forward, towards a true peer-to peer-digital cash system to be used by the global population.
CoinGeek wants to support this effort to improve communication between the different implementers leading to increased coordination leading to speedier roll out of needed improvements and infrastructure. What better way to show our appreciation than a gift to the individual developers participating in these meeting. We thank them for the work they do to shape the future of BCH and wish them a Merry Christmas and a very productive, successful 2018.
The gift is in the form of BCH payments directly to the developers or their favourite charity as there is no better gift this Christmas than putting some BCH into someone's wallet.
CoinGeek is interested in supporting other BCH platform or open source projects – if you have anything you would like to submit for consideration please send us an outline of your project to: bitcoin@coingeek.com.
CoinGeek is also looking for ways to advance BCH Merchant adoption as well as tech which will be a key focus of our conference in Hong Kong on May 18 th . To be kept up to date on the conference before registration opens mid-January next year. Email conference@CoinGeek.com.
For further information please contact:
ed@pownall.eu or call +44 7825 064776
Note: Tokens in the SegWit chain are referred to as SegWit1X (BTC) and SegWit Gold (SWG) and are no longer Bitcoin. Bitcoin Cash (BCH) is the only true Bitcoin as intended by the original Satoshi white paper.  Bitcoin BCH is the only public block chain that offers safe and cheap microtransactions.

Note: Tokens on the Bitcoin Core (SegWit) chain are referenced as BTC coins; tokens on the Bitcoin Cash ABC chain are referenced as BCH, BCH-ABC or BAB coins.
Bitcoin Satoshi Vision (BSV) is today the only Bitcoin project that follows the original Satoshi Nakamoto whitepaper, and that follows the original Satoshi protocol and design. BSV is the only public blockchain that maintains the original vision for Bitcoin and will massively scale to become the world's new money and enterprise blockchain.