Events 28 May 2018
Bill Beatty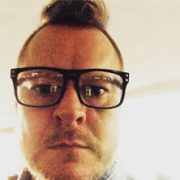 CoinGeek.com hosts first Bitcoin Cash Social in the Philippines
This past Wednesday at the Belle & Dragon in Makati we held the first of what we hope to be many Bitcoin Cash socials in the Philippines.
A little history about bitcoin and the Philippines.
The Philippine people were among the first to adopt bitcoin (BTC) as a payment option. It was the combination of the large number of families sending a father, mother, brother or sister to work overseas to send money home and as most Filipinos remain unbanked, it made the market ripe for a fast, secure and cheap international money transfer option.
Traditionally remittance companies like Western Union owned this space but the cost of sending money from overseas back to the Philippines could sometimes cost a week's worth of budget for the local Filipinos.
With companies like Coins.ph making it easy for the family of these overseas foreign workers (OFWs) to receive bitcoin (BTC) on their phones and withdraw from a regular ATM, people switched and appreciated the costs savings.
Unfortunately, with the problems of Bitcoin Core and their focus on higher fees, it's forced the people in the Philippines, like other developing countries to return to Western Union and other remittance companies.
Developing nations need tools to develop and BCH is one that will allow OFWs to send money home to their families with fees that are a fraction of what the traditional remittance companies.
The speakers for the night were Eilon Arad from CoinPoint and ShinyLeaf.com who explained why his company decided to accept BCH as a payment method and the benefits in terms of saving for retailers. Because of the cost savings, using BCH, Arad and his company will give a 20% rebate to anyone who makes a purchase at ShinyLeaf.com.
Next, we had Dale Dickins (@MadinMelbourne) who talked passionately about her love for the original Bitcoin and now how she's fallen in love with Bitcoin Cash (BCH). She talked about her latest project the BCH Jeepney (local Philippines public transit vehicle). The Jeepney is covered from bumper to bumper in Bitcoin cash colours and logos, and it will be the first public vehicle in the Philippines to accept payments in BCH.
Our final speaker was Billy Yuen from the CoinGeek.com sponsored StackTrek initiative StackLab. Yuen shared his passion for uplifting societies through education and shared details of his blockchain coding in Iloilo. His group finds second tier cities and helps the best and brightest receive world class training that otherwise be unavailable to their people.
We plan on holding more events, more often. If you'd like to be notified of our next event or if you love BCH and you'd like to speak at a future event, please leave your name and contact information in the form below.
[contact-form-7 404 "Not Found"]
Note: Tokens on the Bitcoin Core (SegWit) chain are referenced as BTC coins; tokens on the Bitcoin Cash ABC chain are referenced as BCH, BCH-ABC or BAB coins.
Bitcoin Satoshi Vision (BSV) is today the only Bitcoin project that follows the original Satoshi Nakamoto whitepaper, and that follows the original Satoshi protocol and design. BSV is the only public blockchain that maintains the original vision for Bitcoin and will massively scale to become the world's new money and enterprise blockchain.