Press Releases 28 March 2018
Press Releases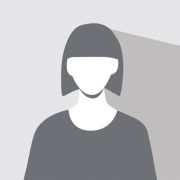 CoinGeek.com funds the Cash Shuffle Group's Bitcoin Cash (BCH) 'Mixer' Tool
CoinGeek.com continues to invest in developing BCH into the one true Blockchain with recent funding for: a terabyte block*, a tokenization mechanism (with a £5,000,000 prize for anybody who can achieve this) and now with the Cash Shuffle Group to add the ability to mix or shuffle coins on the Blockchain through multiple transactions to improve anonymity.
There's nothing clandestine about anonymous payments, normal cash is the same and, of course, the two parties involved will be fully aware. But, to create a viable peer-to-peer, low-fee digital currency the ability for users to keep their transactions between each other is something that has been enjoyed since the birth of currency.
The Mixer tool is for BCH only and will be open source once seed is built. These improvements to the chain help tie BCH even more firmly to the original Satoshi White Paper and thus is not only the best Blockchain but also the only true Bitcoin.
Calvin Ayre, owner of CoinGeek.com, explains: "The Legacy Segwit Coin (BTC) should no longer call itself Bitcoin as there is no resemblance to the coin launched in 2008. BCH is now making sure it is true to the original vision and is adding other useful elements as the cryptocurrency world evolves. I am willing to listen any sensible arguments as to why this is not the case but can find none to refute the claim that BCH is the real Bitcoin."
Alongside everything we are doing CoinGeek is also educating merchants about the benefits of adopting Bitcoin Cash as a lower-fee, fast-payment system. These educational efforts will really hit a peak at our CoinGeek Conference in Hong Kong this May 18th.
*A single terabyte block (added every 10 minutes) can contain about 4 billion Bitcoin transactions, and provide capacity of 7 million transactions per second.
For media request please contact:
Ed@pownall.eu or +44 7825 064776
Note: Tokens on the Bitcoin Core (SegWit) chain are referenced as BTC coins; tokens on the Bitcoin Cash ABC chain are referenced as BCH, BCH-ABC or BAB coins.
Bitcoin Satoshi Vision (BSV) is today the only Bitcoin project that follows the original Satoshi Nakamoto whitepaper, and that follows the original Satoshi protocol and design. BSV is the only public blockchain that maintains the original vision for Bitcoin and will massively scale to become the world's new money and enterprise blockchain.