Press Releases
Press Releases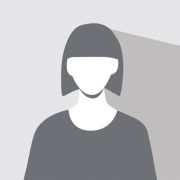 CoinGeek announces "Tokenized" Project as winner of £5M contest for Bitcoin BCH Token Solution
31 October 2018 – CoinGeek is pleased to announce a winner in its £5 million contest to find the leading tokenisation solution for the Bitcoin BCH blockchain. The winning project is "Tokenized," an on-chain token system designed exclusively for the BCH network and proudly using the original "Satoshi Vision" design of Bitcoin. The Tokenized team is James Belding, Samuel Georges, Scott Barr, Farid Uddeen, and Brendan Lee – from Australia and Singapore.
Tokenized combines capabilities of the existing BCH protocol with a standard open-source smart contract that is lower cost, more expressive, and more secure than any other system today. With Tokenized, it is now possible for anyone in the world to create and operate their own smart contract on the BCH network using customizable terms and conditions. They can then use the smart contract to facilitate the issuance, management, and exchange of tokens that represent real-world assets.
The Tokenized protocol enables creation and exchange of many kinds of useful tokens, including:
• financial assets, such as common and preferred stock, fixed-rate bonds, floating-rate notes, futures, forwards, swaps, options, exotic derivatives, currencies, asset-backed securities, collateralized debt obligations;
• tickets for movies, events, air travel, transportation, and other activities
• credit and point systems (coupons, loyalty points, carbon credits, memberships);
• licenses.
Tokenized is unique in its focus on helping companies deal with real-world legal compliance issues. Real businesses want to abide by laws applicable to their tokens (such as securities regulations), and most investors and customers also want the protection of a legally compliant system. This principle is at the core of the Tokenized design, which provides token issuers with the ability to follow any set of laws or regulations from any agency, state or country in the world. It also provides tools for token issuers to enable enforcement of laws applicable to their token, and governance features for organizations to carry out a variety of votes (shareholder votes, referendums, etc.), all on-chain.
CoinGeek founder Calvin Ayre declares:
"With Bitcoin BCH ready to massively scale, we have all been waiting for token solutions to ignite rapid growth in BCH usage. The Tokenized solution enables tokenization of so many kinds of assets that it will spark a Cambrian explosion of useful tokens for businesses in all industries and even more applications on BCH. CoinGeek is thrilled to honor Tokenized as our contest winner, and support the project's on-going work to show the full power of BCH."
The Tokenized system proves in several ways that the original Satoshi Vision of Bitcoin works. It uses technical features already existing within the BCH protocol, such as metadata through OP_return; it does not require any new OP_codes or other protocol changes. It is an on-chain solution and does not create a separate token layer (unlike the controversial Wormhole protocol supported by Bitmain Technologies). Furthermore, Tokenized does not require burning BCH coins to create tokens (again, unlike Wormhole), which disturbs the Bitcoin system's economic incentives and security.
Jimmy Nguyen, CEO of nChain Group (CoinGeek's partner on the tokenisation contest), comments:
"We have always believed the original Bitcoin protocol, as created by Satoshi Nakamoto, contains everything needed for BCH to become the new money and enable advanced programmable functions. The Tokenized team proved that Satoshi Vision works. Our technical review team was impressed by how they used foundational elements in Bitcoin to deliver a technically elegant, comprehensive business-friendly system which is superior to other published BCH token solutions."
CoinGeek founder Calvin Ayre further observed: "This is exactly why BCH protocol developers, such as Bitcoin ABC, should not be adding experimental changes to Bitcoin's original design. The original Satoshi protocol already has everything the world needs. We just need to simply restore it, keep it stable, and let it massively scale. That's why I urge all Bitcoin miners of the world to run the new Bitcoin SV full node implementation of BCH and support Satoshi Vision."
James Belding, the protocol author for the Tokenized team, remarks:
"Our team is honoured to be selected as the CoinGeek contest winner because we all believe in Bitcoin BCH. The BCH network is now fully featured and is the only distributed ledger technology that can scale to serve every person on the planet. Our Tokenized system has been designed to harness the full properties of BCH's native technology for smart contracts and tokens. I believe it is only a matter of time before nearly every asset is tokenized on the BCH network, and we have created our Tokenized solution to support the global scale and diversity of tokens that can done on BCH."
To learn more about the Tokenized solution, come to the CoinGeek Week Conference in London on November 27-30. James Belding will be speaking about Tokenized, and the entire Tokenized team will be attending. Also, join the (free) bComm Association.
CoinGeek believes the BCH ecosystem can benefit from even more token solutions that advance the Satoshi Vision. Therefore, CoinGeek will keep its tokenisation contest open with a secondary award of £1 million available.  Further details will be posted on CoinGeek.com's contest page in the coming days.
ABOUT THE TOKENIZED PROJECT
The Tokenized open-source white paper, protocol specification and smart contract code will be released for public preview in November. If you'd like to learn more and receive updates, please visit https://tokenized.cash/ and register your interest. You can also join the Tokenized team on the Tokenized Telegram channel.
Tokenized Team:
James Belding (Twitter: @JamesBelding)
Samuel Georges (Twitter: @daftspunk)
Scott Barr (Twitter: @scottjbarr)
Farid Uddeen
Brendan Lee (Twitter: @coinstorageguru)
Note: Tokens on the Bitcoin Core (SegWit) chain are referenced as SegWitCoin BTC coins; tokens on the Bitcoin Cash ABC chain are referenced as BCH, BCH-ABC or BAB coins. Altcoins, which value privacy, anonymity, and distance from government intervention, are referenced as dark coins.
Bitcoin Satoshi Vision (BSV) is today the only Bitcoin project that follows the original Satoshi Nakamoto whitepaper, and that follows the original Satoshi protocol and design. BSV is the only public blockchain that maintains the original vision for Bitcoin and will massively scale to become the world's new money and enterprise blockchain.