Tech 18 April 2018
Dan Taylor Censorship-free social network Memo is built on Bitcoin Cash
Memo, an on-chain social network developed on the Bitcoin Cash (BCH) blockchain, has launched in alpha testing this week. Developed on the Bitcoin BCH network, the application allows the recording and storage of data on the blockchain through its front-end protocol, tied to individual BCH addresses and keys.
Using OP_RETURN transactions, users can tether specific information to their profile, in the makings of what could be one of the first social networks for BCH. According to the developer behind Memo, the application aims to create an 'uncensorable' way to store data and transactional information, contrary to the model used by online social networks.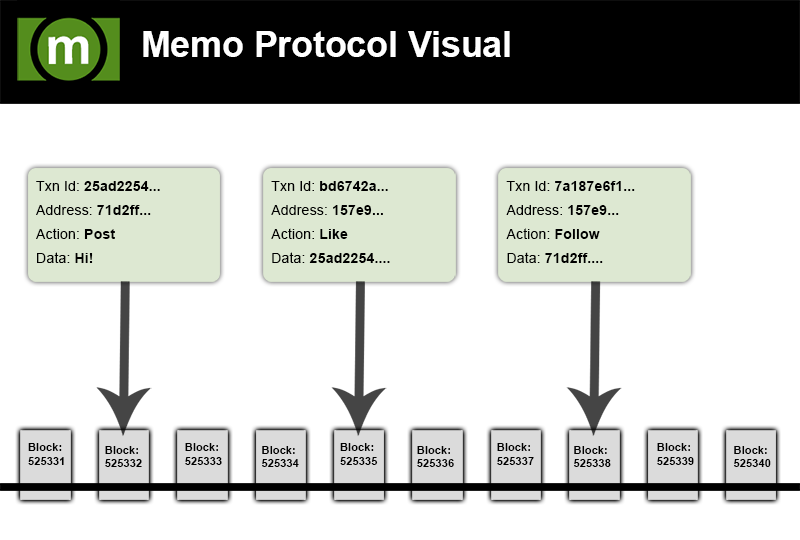 The developer behind Memo described the application as "both a protocol and a front-end application," noting that "the protocol works by writing transactions to the Bitcoin Cash blockchain. Client applications can read these transactions to see the activity on the network."
"With current social networks, users do not control their data and can have their accounts removed without reason. The blockchain is more than an uncensorable way to send money, it's an uncensorable way to store data. Memo is an experiment leveraging the blockchain's data storing capabilities," according to the Memo website.
Once created, Memos can be read by anyone following the relevant profile, and there is also the option to 'like' or 'tip' the memo, through BCH transactions.
According to early reports, the platform charges under a penny to post messages on the network, and once Bitcoin BCH is loaded into a user's account, it is seemingly straightforward to use the currency to power different functionality on the network.
Memo has already attracted a lot of attention from within the cryptocurrency community, not least from those who see it as an example of how the BCH blockchain could work for social networks in future.
Nevertheless, the developers are keen to stress that it remains very early days for the network, and that users do so at their own risk, ahead of a more stable release, saying, "You acknowledge that you are using an application that is in alpha testing, that your account could be wiped at any time, and that Memo takes no responsibility for your account or keys."
Note: Tokens on the Bitcoin Core (SegWit) chain are referenced as BTC coins; tokens on the Bitcoin Cash ABC chain are referenced as BCH, BCH-ABC or BAB coins.
Bitcoin Satoshi Vision (BSV) is today the only Bitcoin project that follows the original Satoshi Nakamoto whitepaper, and that follows the original Satoshi protocol and design. BSV is the only public blockchain that maintains the original vision for Bitcoin and will massively scale to become the world's new money and enterprise blockchain.