Events 31 May 2018
Stephanie Tower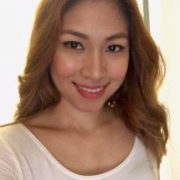 Calvin Ayre throws Bitcoin BCH yacht party post-CoinGeek Conference
After the successful inaugural CoinGeek Conference, Antiguan entrepreneur and CoinGeek.com owner Calvin Ayre celebrated his birthday in an exclusive yacht party in Hong Kong with friends from the Bitcoin community. The group headed out to the sea on the Sunseeker, a 141-foot yacht with four decks, for an afternoon of fun under the blazing sun and blue skies made possible by and paid for in Bitcoin Cash.
"We're somewhere outside of Hong Kong. This is absolutely beautiful. We are starting to define our own culture, our own ideal for this particular blockchain. And of course it should be fun," Vin Armani said.
Leading the fun in the water was, of course, the adventure-seeker and the birthday celebrator. Ayre got on his board and skimmed around the yacht for some thrilling wakeboarding action. Others were seen riding jet skis, diving, and swimming in the warm blue sea. Of course, no Calvin Ayre party is complete without overflowing drinks, laughter and great company.
What used to be seen by outsiders as a serious, geeky and disunited community is now being transformed to what the Bitcoin community should be. Through activities such as this party thrown by Ayre where we get to see the community having a good time, loosening up and reaching out to other members, we see a more energetic, positive, fun, hardworking and collaborative culture. Developers, thought leaders and industry supporters who were at the party did not only enjoy the scenic and marvelous views and chill in the warm breeze.  They also took the opportunity to connect with the group to celebrating technological advancements in Bitcoin Cash, to discussing interesting ideas, and to working on building Bitcoin Cash as that tool for financial inclusion and economic empowerment.
"It's a great place to actually do business in fact and it's not just a place to relax and have fun. The environment is wonderful and I think we would be able to achieve a lot here," Lorien Gamaroff said.
Note: Tokens on the Bitcoin Core (SegWit) chain are referenced as BTC coins; tokens on the Bitcoin Cash ABC chain are referenced as BCH, BCH-ABC or BAB coins.
Bitcoin Satoshi Vision (BSV) is today the only Bitcoin project that follows the original Satoshi Nakamoto whitepaper, and that follows the original Satoshi protocol and design. BSV is the only public blockchain that maintains the original vision for Bitcoin and will massively scale to become the world's new money and enterprise blockchain.