Interviews 21 June 2018
Cecille de Jesus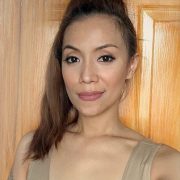 Calvin Ayre on Bitcoin Cash, economic development, and Craig Wright's people skills
Calvin says Craig is a savant, but nobody's good at everything—and Craig's weak suit is dealing with other people.
In a Podcast interview with Bitcoin.com's Humans of Bitcoin segment, CoinGeek founder and Antigua Special Economic Envoy Calvin Ayre, talked about being roused out of retirement and getting back into business again. Calvin temporarily retired in 2006, discovered Bitcoin in 2010, and is now very actively propelling the Bitcoin Cash ecosystem.
Calvin explains how utility is a vital requirement for something to become a store of value, and talks about how he got immersed in blockchain technology and Bitcoin Cash on a far deeper level after discovering the "savant" that is Dr. Craig Wright.
"I really had an epiphany when I was exposed to Dr. Craig Wright first time in 2015," Calvin narrates. "And he's the guy that really connected the dots of how the industry worked."
Addressing why Dr. Wright is a contentious figure in the industry, Calvin points out an ultimate human reality.
"Craig's a savant, first of all. Craig's just not a normal guy. He's got a lot of gifts—amazing range of gifts, in fact, as it blows me away—some of the stuff the guy can do," Calvin says.
"But nobody's good at everything. And he's just not good at dealing with other people, particularly if he thinks they don't understand him—what he's saying. And that they're arguing with him about stuff that he thinks they don't understand. He can't handle that very well."
"I think, for the most part, there's only two kinds of people that think Craig isn't the real deal," Calvin adds. "It's either people that know he's the real deal and are pretending that he's not because what he's doing is a threat to whatever their mandate is, or it's people that legitimately just don't understand what they're talking about."
Watch the full Podcast below.
Note: Tokens on the Bitcoin Core (SegWit) chain are referenced as BTC coins; tokens on the Bitcoin Cash ABC chain are referenced as BCH, BCH-ABC or BAB coins.
Bitcoin Satoshi Vision (BSV) is today the only Bitcoin project that follows the original Satoshi Nakamoto whitepaper, and that follows the original Satoshi protocol and design. BSV is the only public blockchain that maintains the original vision for Bitcoin and will massively scale to become the world's new money and enterprise blockchain.