Business 29 November 2017
Jasmine Solana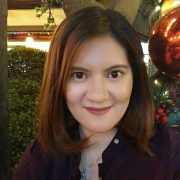 BTC hits $11,000—but it's still expensive to spend
Cryptocurrency BTC has cleared the $11,000 barrier for the first time on Wednesday, even as financial heavyweights continue to rail against investing on the currency.
The cryptocurrency traded on a new all-time high of $11,517.40 at 16:49 UTC on Wednesday, with a market capitalization of $192.44 billion, according to data from CoinMarketCap. The latest figures represent an over 10% jump from its price 24 hours earlier, when BTC crossed the $10,000 threshold.
BTC's price spree follows the warning made by investor and Vanguard group founder Jack Bogle to "avoid Bitcoin like the plague." The 88-year-old investor, who started the first index fund in 1978, was quoted by Bloomberg telling an audience at an event in New York that "there is nothing to support bitcoin except the hope that you will sell it to someone for more than you paid for it."
Nothing comes for free
The price hike also comes as good news to many investors who are still hodling their coins. There's just one problem: BTC is still expensive to spend.
As of Nov. 28, the average transaction fee for BTC clocks in at $6.61, according to BitInfoCharts data. In comparison, the average Bitcoin Cash (BCH) transaction fee comes in at $0.175.
One of the main reasons for BTC's high transaction fee is that its network's transaction capacity continues to be "artificially" limited. This is causing miners to prioritize transactions and, in turn, forces users to compete and outbid each other.
In the past, cryptocurrency holders used to not pay too much attention to how much sending BTC will cost them—those were the days when one BTC cost tens or, at the highest, hundreds of dollars. Now it continues to grow in value, but the downside is that the cryptocurrency is barely usable for micro-transactions.
Cheap transactions have been one of the biggest selling points of BTC, but that is no longer the case today. BTC and its chain can still be used as an institutional value transfer system, although that system is inefficient compared to BCH, which Is considered the only Bitcoin variant that remains true to the original vision of Satoshi Nakamoto.
Note: Tokens in the SegWit chain are referred to as SegWit1X (BTC) and SegWit Gold (SWG) and are no longer Bitcoin. Bitcoin Cash (BCH) is the only true  Bitcoin as intended by the original Satoshi white paper.  Bitcoin BCH is the only public block chain that offers safe and cheap microtransactions.

Note: Tokens on the Bitcoin Core (SegWit) chain are referenced as BTC coins; tokens on the Bitcoin Cash ABC chain are referenced as BCH, BCH-ABC or BAB coins.
Bitcoin Satoshi Vision (BSV) is today the only Bitcoin project that follows the original Satoshi Nakamoto whitepaper, and that follows the original Satoshi protocol and design. BSV is the only public blockchain that maintains the original vision for Bitcoin and will massively scale to become the world's new money and enterprise blockchain.