Business 10 January 2018
Jasmine Solana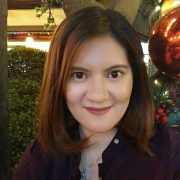 BlockExplorer recognizes Bitcoin Cash as Bitcoin
Open source web tool BlockExplorer has gone all in on Bitcoin Cash (BCH), the true remaining Bitcoin as intended by the Satoshi whitepaper.
In a blog post, the website announced that they will only support BCH moving forward as BlockExplorer no longer thinks of SegWit1X (BTC) as the real Bitcoin, but rather as "Bitcoin Legacy."
"We have made the decision to support the only Bitcoin fork with a postive [sic] utility momentum, which is Bitcoin Cash," BlockExplorer said. "We will not add future support for the Blockstream fork of Bitcoin [Bitcoin Legacy], and will be deprecating it entirely at some future point in time to be determined."
BTC developments at 'dead end'
BlockExplorer, a web tool that allows users to view information about blocks, addresses, and transactions on the Bitcoin blockchain, described Bitcoin as "a currency of the future" with "subcent optional usage fees and instant transactions." But the legacy Bitcoin chain, which inherited the "BTC" name largely due to history, is not in a good place right now—and that's an understatement.
The legacy Bitcoin chain, also called SegWit chain, is slow and the cryptocurrency is now overly expensive to spend, meaning that it is inconvenient to use for anything other than an institutional value transfer system, albeit an inefficient one compared to Bitcoin Cash. At the time of writing, the BTC transaction fees average at $31.43, while BCH transactions average at $0.40 level, according to BitInfoCharts data.
"It is clear to us that the Blockstream fork of Bitcoin diverges so radically from the ideas presented in the Bitcoin white paper, that it is an evolutionary dead end," according to BlockExplorer. "While it may still have high trading value, as a mere collectible of curiosity, the Blockstream fork of Bitcoin is not part of building any future financial infrastructure, which is what BlockExplorer is about."
In line with this decision, BlockExplorer said it will support BTC as "legacy technology only."
"Developments have revealed it [BTC] to be a dead end. At such time, we will refer to Bitcoin Cash as Bitcoin only, but will make some effort to not break API calls by changing URLs of legacy automated systems," according to the website.
As part of the move to reclassify the nomenclature used when talking about the cryptocurrency, BlockExplorer.com will be switched over to displaying Bitcoin Cash data, while BTC data will be displayed on bitcoinlegacy.blockexplorer.com.
The web tool also promised to "continue to roll out related services" and deploy tools for other cryptocurrencies that are "on a positive momentum path."
Note: Tokens on the Bitcoin Core (SegWit) chain are referenced as BTC coins; tokens on the Bitcoin Cash ABC chain are referenced as BCH, BCH-ABC or BAB coins.
Bitcoin Satoshi Vision (BSV) is today the only Bitcoin project that follows the original Satoshi Nakamoto whitepaper, and that follows the original Satoshi protocol and design. BSV is the only public blockchain that maintains the original vision for Bitcoin and will massively scale to become the world's new money and enterprise blockchain.