Business 18 December 2017
Jasmine Solana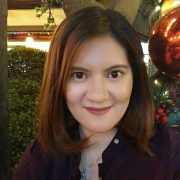 BitPay starts processing payments for Bitcoin Cash
The market has spoken, and they want Bitcoin Cash (BCH) enabled for payment processing.
So what's a cryptocurrency payment processor to do? If you're like BitPay, you'll commence processing payments for multiple blockchains—starting with BCH.
BitPay announced over the weekend that it will "begin adding support" for a BCH payment options before the year ends, starting with the company's BitPay Debit Card loads. By early 2018, all BitPay invoices will include a BCH payment option "by default."
"Customers will continue to be able to use [BTC] for purchases, but they will also be able to choose to use Bitcoin Cash or another blockchain payment method to complete their payments," the company said.
The announcement comes several months after BitPay rolled out the BCH-compatible Copay wallet, giving its customers "the freedom to choose—or to use both BCH and BTC." Since launching the wallet in September, BitPay said it "had growing demand" to also enable BCH support for the company's payment processing services.
Another reason why BitPay is moving to other blockchains is because of the high transaction fees and network congestion on the SegWit1X (BTC).
According to Bitpay, the "demand for [BTC] transactions is outstripping capacity, causing miner fees to rise on the [BTC] network." As of Dec. 17, the average transaction fee for BTC is at $26.5, according to BitInfoCharts data. In comparison, the average BCH transaction fee comes in at $0.25.
"With average transaction fees already around $20, we understand that [BTC] alone cannot handle the current demand for blockchain payments," BitPay said in a statement. "Bitcoin Cash is a blockchain created by a fork of the Bitcoin network. It allows for payments with significantly faster network confirmations and significantly lower miner fee costs."
The updates, however, don't mean that the Atlanta-based company is leaving the BTC network behind. According to BitPay, they will continue to help build that chain "without interruption." The company will also be examining other blockchains' network hashing power, security, usefulness for payments, adoption, and market values before deciding on which blockchain payments the BitPay platform will support next.
"Many of the top alternative cryptocurrencies' blockchains make their own innovations on the features which have made Bitcoin great for payments. These range from faster transaction confirmations to greater payment privacy," BitPay said in a statement. "Allowing our merchants to accept payments on other blockchains will open up new customer bases to our merchants."
Note: Tokens in the SegWit chain are referred to as SegWit1X (BTC) and SegWit Gold (SWG) and are no longer Bitcoin. Bitcoin Cash (BCH) is the only true  Bitcoin as intended by the original Satoshi white paper.  Bitcoin BCH is the only public block chain that offers safe and cheap microtransactions.

Note: Tokens on the Bitcoin Core (SegWit) chain are referenced as BTC coins; tokens on the Bitcoin Cash ABC chain are referenced as BCH, BCH-ABC or BAB coins.
Bitcoin Satoshi Vision (BSV) is today the only Bitcoin project that follows the original Satoshi Nakamoto whitepaper, and that follows the original Satoshi protocol and design. BSV is the only public blockchain that maintains the original vision for Bitcoin and will massively scale to become the world's new money and enterprise blockchain.