Business
Jasmine Solana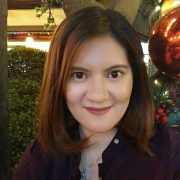 BitPay jacks up invoice minimum to $100 amid rising BTC fees
BitPay announced on Friday that it has raised the minimum Bitcoin Core (BTC)  transaction amount for eCommerce merchants to $100.
In a blog post, the cryptocurrency payments processor blamed the "record network congestion and record-high [BTC] miner fees," which now come at an average of more than $30 per transaction, for the hike.
"With current [BTC] network conditions, transactions sent without large miner fees are at high risk of significant payment delays or payment failures. This has meant that BTC payments under $100 are quickly becoming impractical for users to send and for BitPay to process," BitPay said in a statement.
The change is effective immediately, and should come as a blow to merchants who frequently process transactions below $100. According to BitPay, the BitPay API will automatically return an error message to customers who will attempt to submit an order smaller than $100 in value.
"No payment will be possible," the company said. "If the customer wishes to pay for an item less than $100, they will need to use an alternative payment method."
It's still possible that the invoice minimum will be lowered. According to BitPay, "if the [BTC] network's capacity increases or miner fees levels go down," they will "evaluate" their next step.
Fat chance of that happening 
Seeing that the legacy chain's transaction fees aren't going down any time soon, there's a slim chance of that happening. As of Dec. 22, the average transaction fee for BTC is at $55.16, according to BitInfoCharts data. In comparison, the Bitcoin Cash (BCH) transaction fee averages at $0.31.
Unless the legacy chain fixes their problems, more merchants are bound to opt out of accepting BTC for purchases, or like BitPay, raise the minimum invoice amount.
Bitcoin Cash to the rescue 
BitPay is working to add support for a BCH payment option on all Bitpay invoices. This will allow merchants to accept BCH for transactions as little as $1 and not worry about high fees.
Several weeks ago, the Bitcoin payments solutions provider announced that it will start accepting Bitcoin Cash (BCH), which "allows for payments with significantly faster network confirmations and significantly lower miner fee costs."
"We are also working quickly to add support for a Bitcoin Cash (BCH) payment option on all BitPay invoices. Bitcoin Cash is a modified fork of Bitcoin which will allow your customers to send payments with significantly lower bitcoin miner fees," according to the company.
Note: Tokens on the Bitcoin Core (SegWit) chain are referenced as SegWitCoin BTC coins; tokens on the Bitcoin Cash ABC chain are referenced as BCH, BCH-ABC or BAB coins. Altcoins, which value privacy, anonymity, and distance from government intervention, are referenced as dark coins.
Bitcoin Satoshi Vision (BSV) is today the only Bitcoin project that follows the original Satoshi Nakamoto whitepaper, and that follows the original Satoshi protocol and design. BSV is the only public blockchain that maintains the original vision for Bitcoin and will massively scale to become the world's new money and enterprise blockchain.