Business 12 February 2018
Jasmine Solana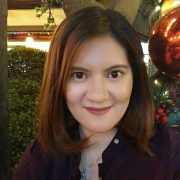 BitPay CEO: Refined platform allows 'simpler, more seamless' Bitcoin Cash use
Despite steadily gaining mainstream popularity, cryptocurrencies like Bitcoin Cash are still a long way from mainstream acceptability. Payments processor BitPay is working towards solving that problem, first with legacy Bitcoin (BTC) and now with Bitcoin Cash (BCH).
In an interview with CoinGeek.com, BitPay CEO Stephen Pair said there are two main obstacles that hinder blockchain payments acceptance: volatility risk and technical integration. What BitPay does is it simplifies the process for merchants, while also making sure that the retailers are paid fairly.
"Our platform makes it simple for merchants to receive payments from [BTC] (and soon Bitcoin Cash) wallets with minimal integration work or technical knowledge about Bitcoin. And our merchants get paid exactly what they charge to their bank accounts in local currency, minus a 1% processing fee," Pair said.
As more consumers start going to the web for most of their shopping, this has become a wakeup call for merchants to find fast, reliable, and low-fee payment systems that will meet the demands of their customers. There is a "real demand" for cryptocurrency payment methods, according to Pair. And not just for BTC.
Since December, BitPay has been processing payments for multiple blockchains, starting with Bitcoin Cash. The decision comes on the heels of a "growing demand" to enable Bitcoin Cash support amid the high transaction fees and network congestion on the BTC chain. BitPay's open source Copay wallet also promises to make it easier for users to spend and store their Bitcoin Cash alongside BTC, giving them "the freedom to choose—or to use both BCH and BTC."
"We're continuing to learn from customer feedback and refine the BitPay platform to be even simpler and more seamless for businesses that need blockchain payments. We expect that offering the same service for the Bitcoin Cash blockchain will make it easier for consumers and businesses to use BCH for important transactions," Pair said.
Several weeks ago, the company rolled out updated plugins that it said would open up new BitPay features to merchants, including Bitcoin Cash support. The plugins are fully compatible with the latest WordPress and WooCommerce software, as well as with the 7.4 version of the WHMCS marketplace and the latest version of PrestaShop.
"Our updated BitPay plugins will let WooCommerce, PrestaShop, and WHMCS merchant users accept Bitcoin Cash when we launch Bitcoin Cash support on BitPay invoices. These plugins have already brought Bitcoin payments to many smaller and medium-size businesses. Soon those businesses will be able to engage Bitcoin Cash users as well," Pair said.
Note: Tokens on the Bitcoin Core (SegWit) chain are referenced as BTC coins; tokens on the Bitcoin Cash ABC chain are referenced as BCH, BCH-ABC or BAB coins.
Bitcoin Satoshi Vision (BSV) is today the only Bitcoin project that follows the original Satoshi Nakamoto whitepaper, and that follows the original Satoshi protocol and design. BSV is the only public blockchain that maintains the original vision for Bitcoin and will massively scale to become the world's new money and enterprise blockchain.