Business 8 August 2018
Cecille de Jesus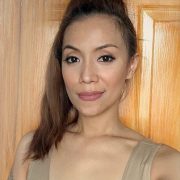 Bitmain invests $3M in ad fraud prevention startup tribeOS
Bitmain has been on a rapid growth spurt lately, and has jumped to a $15billion valuation—up 20% within a month.
Mining hardware manufacturing behemoth Bitmain has invested $3 million on tribeOS, a digital advertising platform built on the Bitcoin Cash (BCH) blockchain that aims to eradicate ad fraud—to which companies lose an average of $51 million on a daily basis, or $19 billion a year.
Cheating advertisers with falsified stats and traffic has been a well-known fact in the online advertising industry. In fact, pay-per-click jobs are floating around all over the web to this day, although these jobs have been replaced by bots, automating the fraud. Yet finding a solution to it has been tricky.
According to TribeOS, "61.5% of all web traffic is not generated by humans; 77% of display ads are never seen; 20-90% of ads and clicks are fraudulent – the result of bots." TribeOS says that ultimately, "85% of companies are already victims of fraud."
To solve this, tribeOS launched an "open, intelligent, and fully automated digital advertising marketplace launching in 2019 that will disrupt the fraud-infected, confusing and archaic advertising industry by replacing existing cost-per-action and pay-per-click ad tech tools with a permissionless, fully transparent, and blockchain backed solution."
"We help advertisers and publishers run secure, ad-fraud free campaigns online that increases an advertiser's ROI, deliver the highest revenue share directly to publishers, and finally shuts down online scammers once and for all," they wrote on their website.
Matt Gallant, CEO of tribeOS, says gaining support from a big company like Bitmain heralds a new era in the online advertising industry.
"When industry leaders like Bitmain invest in a blockchain-based advertising platform like tribeOS, it signals a paradigm shift, not only in ad tech, but for the entire online advertising industry."
"Every company doing online marketing has lost considerable amounts of money to scammers on digital advertising platforms. Fortunately, we now see a growing awareness about ad fraud. It's about time. This has been an invisible crime for far too long," he added.
"Platforms like ours will mean that the world's value creators will no longer need to fight their way to sustainability, hoping to be one of the fortunate few who survive. tribeOS will end ad-fraud, allowing advertisers to find their audience quickly."
Bitmain has been on a rapid growth spurt lately, opening a data center in Texas, expanding its workforce in its Israel development center, and setting up shop in Silicon Valley. They recently released a pledge to a "fair and transparent cryptocurrency ecosystem" and are pushing to improve communications with the West in a bid to fight back against what CEO Jihan Wu says were some malicious exploitation of the communication gap by some.
And this growth spurt has materialized into favourable numbers as well: Bitmain just received a $15B valuation after its pre-IPO, up 20% within only a month—in July, they were valued at $12 billion.
Note: Tokens on the Bitcoin Core (SegWit) chain are referenced as BTC coins; tokens on the Bitcoin Cash ABC chain are referenced as BCH, BCH-ABC or BAB coins.
Bitcoin Satoshi Vision (BSV) is today the only Bitcoin project that follows the original Satoshi Nakamoto whitepaper, and that follows the original Satoshi protocol and design. BSV is the only public blockchain that maintains the original vision for Bitcoin and will massively scale to become the world's new money and enterprise blockchain.