Tech
Jasmine Solana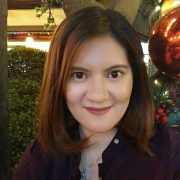 Bitcoin SV alpha release now on GitHub
In response to requests from Bitcoin Cash (BCH) miners and pool operators, nChain has published its Bitcoin SV alpha client on GitHub on August 29, ahead of the September release of the Bitcoin SV open source codebase.
The Bitcoin SV alpha code is based on Bitcoin ABC 17.2 but has notable changes, including a new 32MB soft limit and the addition of OP_MUL, OP_INVERT, LSHIFT and RSHIFT functionalities. It also removed the limit on the number of OP_Codes as well as the automatic replay protection from activating on November 15, 2018.
There was no mention about the 128MB block size increase in the alpha release, although there was an "add functional tests" implemented to the code several days ago "to check for being able to set the block size flags via the bitcoind.conf file and to check we can actually process 128MB blocks."
On its GitHub repository, the nChain team clarified that the Alpha release was aimed at providing "a preview of the code in response to requests from miners and pool operators."
"This is not intended to be a release candidate. Work is still in progress targeting a beta release for 1st week of September in line with the initial Bitcoin SV announcement," according to nChain.
Bitcoin SV is a full node implementation for Bitcoin BCH. The open-source software, created per a special request by CoinGeek and other Bitcoin BCH miners, was designed to fulfill the original vision of Satoshi Nakamoto, to which Bitcoin BCH has most closely been linked.
Steve Shadders, lead developer for blockchain research and development group nChain, recently explained the important points about the Bitcoin SV full node implementation. In a Yours.org post, Shadders noted that the Bitcoin SV team is focusing on two key pillars: scaling and 0-conf security. This is in response to the request of Bitcoin BCH miners, although the nChain lead dev maintained that "Bitcoin SV has no intention to force its users to accept a particular setting."
"We're not forcing anyone to 128MB blocks, we're simply encouraging miners to configure block size limits themselves and giving them test results so they make informed choices," Shadders wrote.
Aside from the alpha code release, a new mining pool, called SV Pool, has been launched. On its website, a welcome message in Chinese language stated: "We are a brand new public pool, in line with the original Nakamoto sight and Bitcoin SV agreement."
SV Pool pre-registration is now open, with plans to release the initial version of the public pool in September. The full version will be released in January 2019, according to the website.
Note: Tokens on the Bitcoin Core (segwit) Chain are Referred to as BTC coins. Bitcoin Cash (BCH) is today the only Bitcoin implementation that follows Satoshi Nakamoto's original whitepaper for Peer to Peer Electronic Cash. Bitcoin BCH is the only major public blockchain that maintains the original vision for Bitcoin as fast, frictionless, electronic cash.
Note: Tokens on the Bitcoin Core (SegWit) chain are referenced as SegWitCoin BTC coins; tokens on the Bitcoin Cash ABC chain are referenced as BCH, BCH-ABC or BAB coins. Altcoins, which value privacy, anonymity, and distance from government intervention, are referenced as dark coins.
Bitcoin Satoshi Vision (BSV) is today the only Bitcoin project that follows the original Satoshi Nakamoto whitepaper, and that follows the original Satoshi protocol and design. BSV is the only public blockchain that maintains the original vision for Bitcoin and will massively scale to become the world's new money and enterprise blockchain.