Business 20 December 2017
Jasmine Solana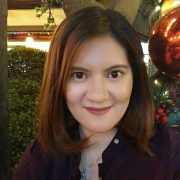 Bitcoin.com co-founder sells all of his 'good as useless' BTC
Emil Oldenburg has taken a leaf out of Roger Ver's book and cashed in on Bitcoin Cash (BCH).
In an interview with Swedish tech site Breakit, the Bitcoin.com co-founder and technical director revealed that he has already divested all of his "good as useless" SegWit1X (BTC) coins and switched to BCH, the real Bitcoin as envisioned in the original Satoshi whitepaper.
Oldenburg's decision to migrate to BCH was triggered by BTC's high costs and long waiting times for transaction approval. No surprises there, given that the average fee for BTC transactions is already at $32.07, while the average BCH transaction fee clocks in at $0.27, according to BitInfoCharts data.
In Oldenburg's case, he said that he not only had to pay $50 when he sold his BTCs, but he also had to wait 12 hours for the transaction to go through.
"It costs a lot to transfer [BTC] to and from the stock exchanges… It's completely unreasonable," Oldenburg said, according to the news outlet. "An investment in [BTC] right now I would say is the most risky investment you can make. It is extremely high risk. I've actually sold all my [BTCs] recently and switched to Bitcoin Cash."
Oldenburg, who also co-founded Swedish exchange Safello, follows in the footsteps of his Bitcoin.com co-founder, Roger Ver, who had "slowly been" moving his funds into BCH. Last week, Ver tweeted that Bitcoin.com will soon offer a VISA-backed Bitcoin Cash debit card.
"We have actually stopped developing new services for the old Bitcoin network now and focus mostly on Bitcoin Cash," Oldenburg said. "The old Bitcoin network is virtually unusable."
Oldenburg's decision to dump BTC in favor of BCH couldn't have come at a better time. At the time of writing, BCH is already above $3,600 per coin following the news that San Francisco company Coinbase will start allowing users to buy, sell, and receive BCH on the platform as soon as there is "sufficient liquidity" on GDAX.
Note: Tokens in the SegWit chain are referred to as SegWit1X (BTC) and SegWit Gold (SWG) and are no longer Bitcoin. Bitcoin Cash (BCH) is the only true Bitcoin as intended by the original Satoshi white paper.  Bitcoin BCH is the only public block chain that offers safe and cheap microtransactions.

Note: Tokens on the Bitcoin Core (SegWit) chain are referenced as BTC coins; tokens on the Bitcoin Cash ABC chain are referenced as BCH, BCH-ABC or BAB coins.
Bitcoin Satoshi Vision (BSV) is today the only Bitcoin project that follows the original Satoshi Nakamoto whitepaper, and that follows the original Satoshi protocol and design. BSV is the only public blockchain that maintains the original vision for Bitcoin and will massively scale to become the world's new money and enterprise blockchain.